So, the blower fan in the ED stopped working last week and today is the first opportunity I've had to have a look at it.
Control unit seems fine....Self test is fine.......
I figured it was either the FSC Resistor, the fan itself or the loom. I think I found the problem.......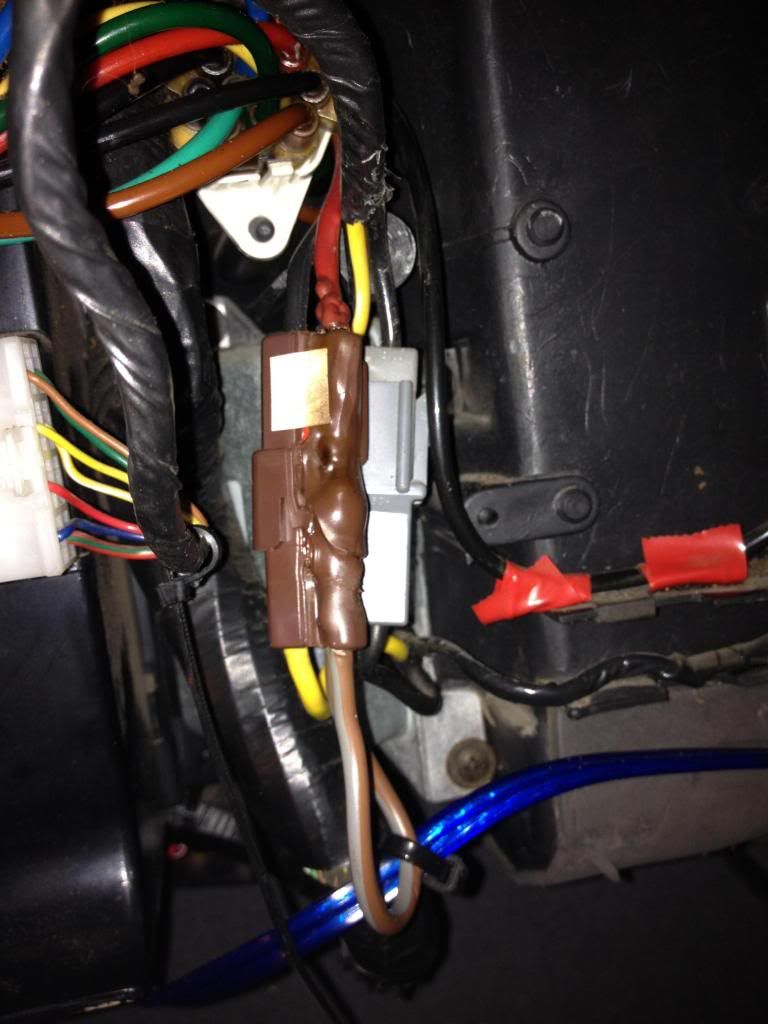 [/URL]
This connector got REALLY hot at one stage (lucky to still have the car judging by the damage). There's power from the FSC to the connection in the brown wire, but not surprisingly nothing on the other sidein the red. No power on the yellow wire which appears to be an earth anyway as it connects up to the black on the other side of the connector.
Anyway, I am going to bridge the connector on the brown to red wire and see if that restores the fan.
My question is.....can any of you electrical boffins out there nominate a reason why this might have happened at the connector?? Could it have been a short in the connector itself? Or has the connector just sacraficed itself as a sort of fusible link and the problem is elsewhere (like the fan itself??)
Is it safe just to bridge that connection again (perhaps with an inline 25amp fuse say) and assuming that works, just leave it??
_________________
ED XR8 Spri-mitatio-nt