Hey man, being a ghia with all the options, there arn't really any blank spots on the dash. You could try putting a switch between the aerial and demister buttons but I dunno if that would look any good.
Or you can be descrete like me and put them in your centre console.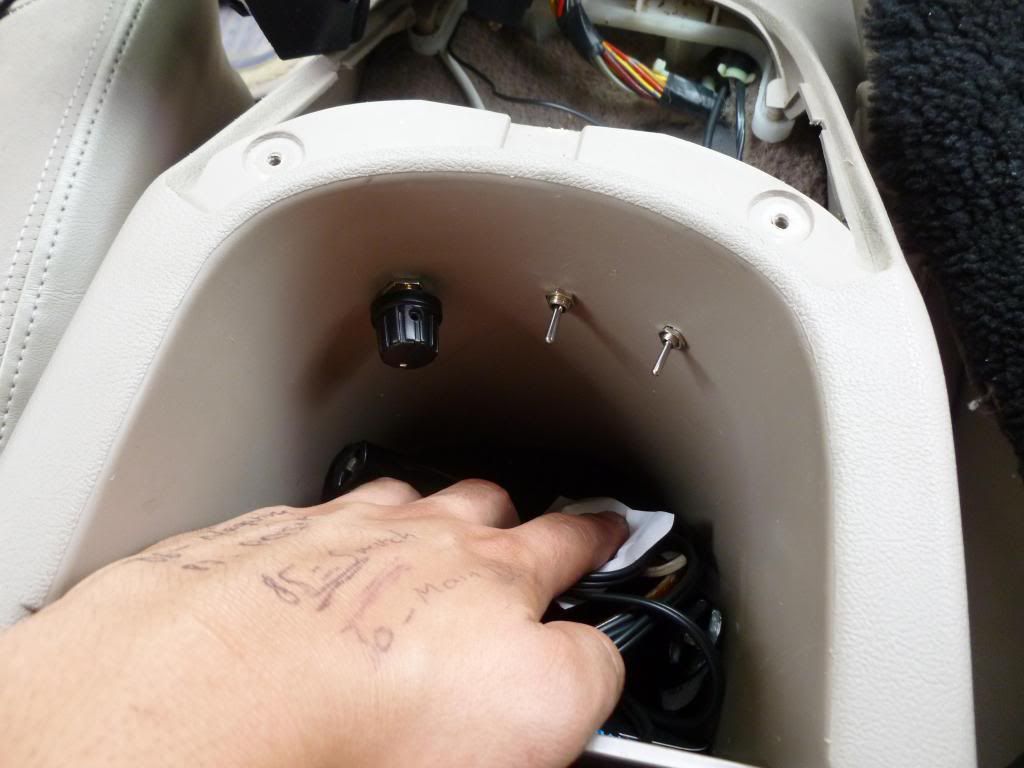 There are other places but they wouldn't be as asthetically appealing.
I don't know what colour wire the highbeams are but its nothing a multimeter can't find. Someone on here should know anyway.
I assume you're fitting cornering lamps or something like that yea?
I'll just probe the bastard with a test light/multimeter. I'm doing spotlights and cornering lamps.