It pains me to read misinformation over and over. For the guys above recommending a centrifugal supercharger as a no lag option here is a graph to show you how they work because you dont seem to get it.
Raptors, vortechs, powerdynes are all centrifugal superchargers.
Also on the graph is a turbo plotted. This is how my car is on low boost.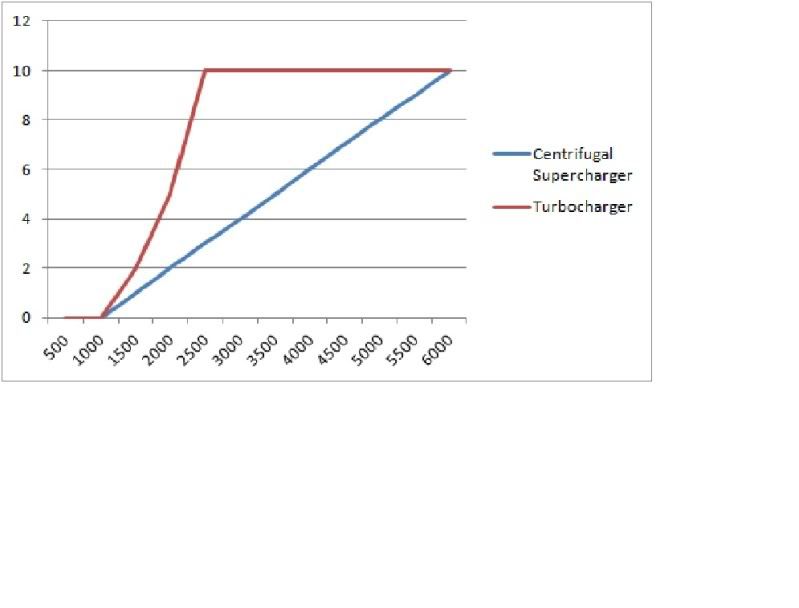 You will notice the same boost at under 2000rpm but heaps more at 2500-6000rpm with the turbo. Guess which one is faster?
With the right supercharger you can get no lag but a centrifugal isnt it. You need a kenne bell, M112, Magnuson or a whipple for that.