I know it's grave digging, but i thought this would be good in case someone searches & finds this thread on the upgrade.
I ended up Drilling the EF Alternators top bolt hole & fit a M10 ( or M12 i can't remember, been a while ) thread insert into the thread i tapped, using some locktite to keep the thread insert in there, and broke the tab off like the directions in the kit say to.
I didn't get time to change the pulley on the alternator. I did grind the mounting bracket bottom edge down a bit, and also the casing of the alternator. I then used the original EB bolts & adjuster nut to install the alternator. Fit with a new standard EB Alternator belt, it adjusts as per factory & works a treat. I've been running it for ages now without any issues.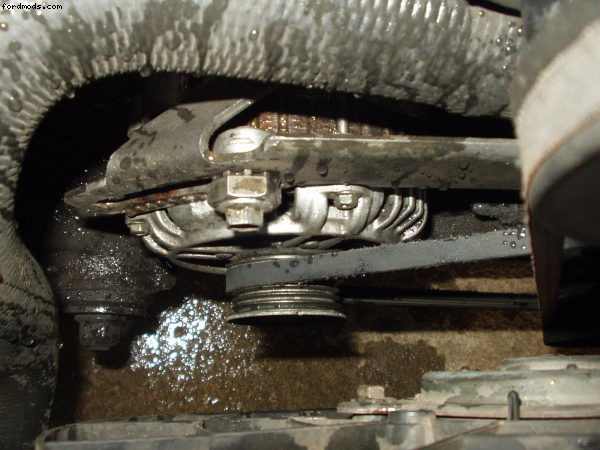 Cheers
ToranaGuy