i realise this question is like " how long is a piece of string" but here goes. im aware that the variables are many eg: ambient temp,track temp,tyre pressure etc but with the mods to my car does anyone with the SAME mods-exactly the same especially the cam done a 1/4 mile time or run and can give me some idea (ballpark figure) of what id be looking at.
i cant and dont have the time to get to motorplex here in perth to do a run and am just curious, i know it goes well and you would have to be dead to not feel when she comes on cam( as its not subtle).
xr6 engine and 3.45lsd and ecu---its a series 2 ghia
ticky auxr8 intake snorkel/pod sealed in airbox
extractors
2 1/2 in straight thru system
wade 1636 cam
variable shift modulator/auto
well thats about it...thanx
_________________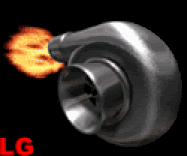 15 PSI OF BOOSTED GHIA GOODNESS!!!