Michael (HYPOEB) wrote:
You sure BA bottom ends will go into EF-EL?

Copy and paste from Boostedfalcon.

"For AU bottom ends F6/Egas conrods yes, pistons no. Different valve reliefs. If you want to use AU onward conrods in pre-AU blocks you need an AU crank. Different pin heights.

Unless you want to make 11ty HP then I'd stick with pre-AU motors. Get an ACL race series kit and get a block machined to suit. Can probably reuse most of your s**t if its in good nick. Even a non-race series kit will probably be fine under 500HP.

If you want to go all out- AU motor, can use forged conrods to suit a DOHC. Will need to get a forged piston made as the AU motors all had high compression and none of the DOHC pistons suit SOHC."
who ever said that is an idiot.
The big end journal has been the same for years. hell its the same big end journal size that the 250 2V engine had. it the same as the 200 and the 250 cross flow.
here's an EF rod next to an XF 250 rod. EF on the left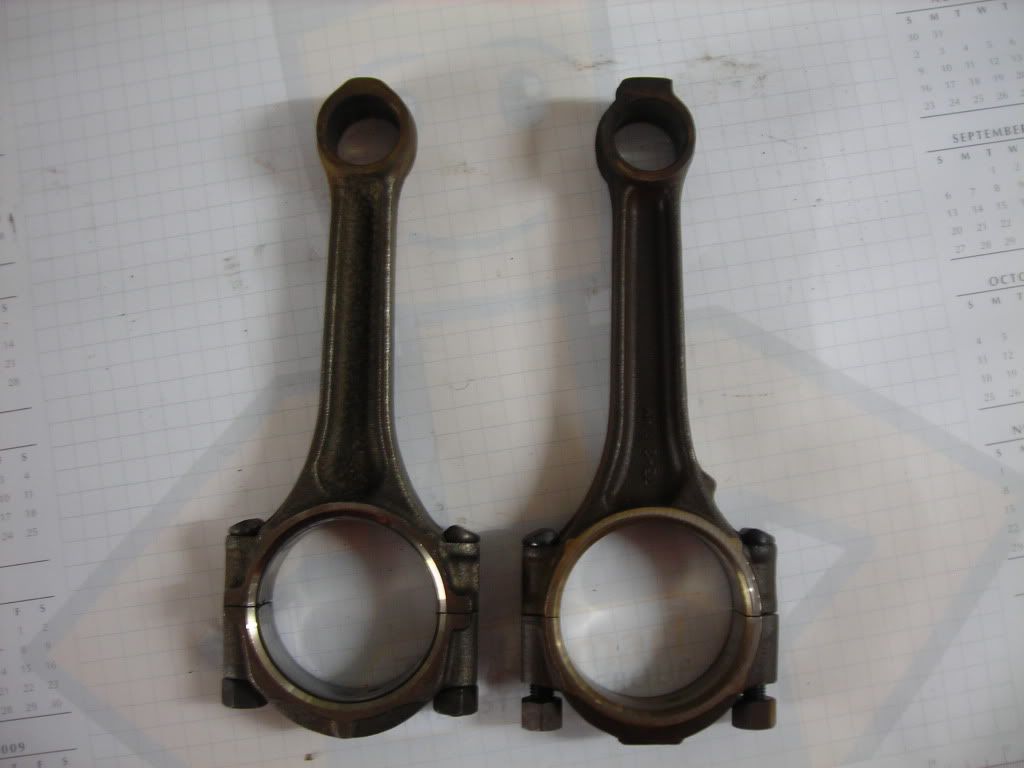 what changed from EL to AU was the MAIN bearing journal. the AU crank WILL NOT fit any pre AU engines. all you need to do is the matching rods and pistons. the longer 6.060inch rod needs to be fitted with the shorter pistons.
DOHC pistons can have valve reliefs machined in the correct places. Have at CJH build thread, he is using BA e-gas dome top pistons in a SOHC engine, he also has pics of how he machined the pistons to fit.
Spool are now doing a h-beam 5.88inch to suit the SOHC engine for $695.
Shouldn't be long and they offer a forged piston to suit.
My pick though would be the spool I-beam rod and nice light piston.
_________________
PERMANENTLY BANNED