Hey guys, I have the car in for a RWC Wednesday and I was almost finished all the work after being stressed out by dad that it had to all be done today/not left to last minute (despite there being all tuesday sigh).
Well I just chucked the tyres on without sitting down and missed that I left the calipers off the discs!!
Well no worries, I'll just grab a clamp and reset the piston....nope they're both slammed shut, I'm assuming they're seized???? As the brake pads are touching eachother I doubt the pistons ever gone so far in 15yrs. Any chance they're not seized and maybe locked or something?? I'd say they're seized for sure though, the clamp didn't make them budge at all.
Also I was wondering how the hell I get my brake pads out of them?!?!!!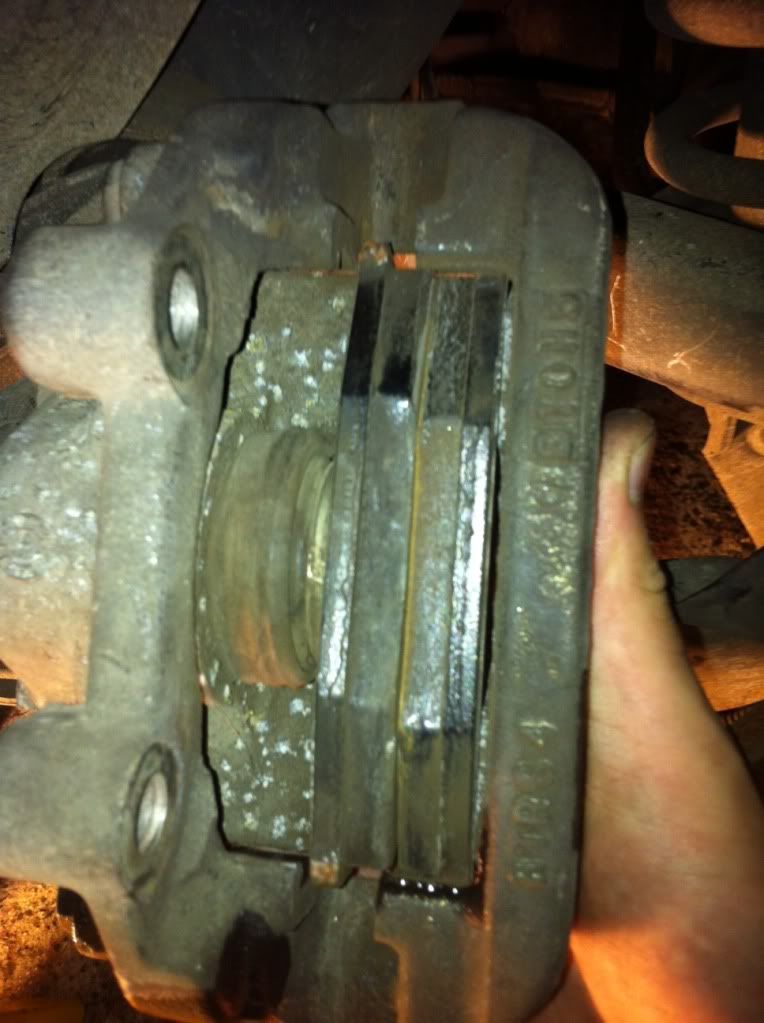 What are my options?? Or the cheapest option? Second hand calipers or rebuilding my existing ones?? I've got all tomorrow arvo to do it so I should be right for the RWC inspection Wednesday.
If anyone knows anything on the topic any help would be greatly appreciated, I'm stressing out haha. Pretty funny that it happened but the stress not so much!!
Cheers.