hi guys, my CMS3 cam was installed in my car yesterday, and i cant seem to get it to idle where i want it too.
if i set the idle at about 800ish, it hunts alot and stalls whenever i put the clutch in while driving.
if i set it about 900, it will idle at that on startup, but the revs will hang HEAPS (takesa bout 5 seconds to go from 2,500rpm to 1,000rpm) and it will idle at about 1,000-1,200 afterwards.
oh and its using over 22L/100km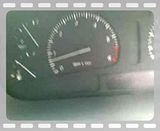 this is where it idles with the idle set to about 800, where it will hunt and stall if i turn the wheel, or apply the brakes.
can anyone shed any light on whats happening here?
_________________
11/93 ED OPT20 GLi | Full Boat Spec