i know i already had a thread, but things have changed lol.
now my car refuses to start at all...
so far i have checked/replaced:
leads
distributor/cap/rotor/TFI
cam timing
spark timing
fuel/gas delivery
ignition loom
reset ecu
checked all earths
TPS
vacuum lines
fuses
the car has new plugs, but i accidentally threaded 3 of them which bent the tip slightly, so im going to buy new plugs tomorrow to rule that out anyway
the only other thing i can think of is that there may be a damaged wire in the loom that i couldnt see when i was checking/repairing it. so i will replace that tomorrow as well
i might grab a spare ecu from the wreckers as well
please help
this is doing my head in
and the car does this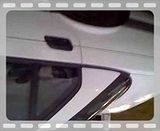 _________________
XG Panelvan
mild engine, EL ECU & J3, HI6 & MSD coil

in the shed - .595" lift cam, GT4202, forged AU engine, ems 4424 ecu, glide & 5500 stall - next-bellhousing

XH ute daily - DOHC BA XR6 engine, T5, AU3 ECU, J3 chip, wideband & logger, ported BBM, 3" intake
Last edited by misk_one on Sat Sep 05, 2009 6:27 pm, edited 1 time in total.