Sigh...
fine, here are some photos as it is now.. keep in mind that I had no idea if it was going to work when I did it so I could have been a heap neater. (whole thing took about 1.3 hours.) Also, I've not finished sealing up the bottom of the box yet.
This first one shows how close it is to the headlight now. (and how far it is from the old mounting boltholes.)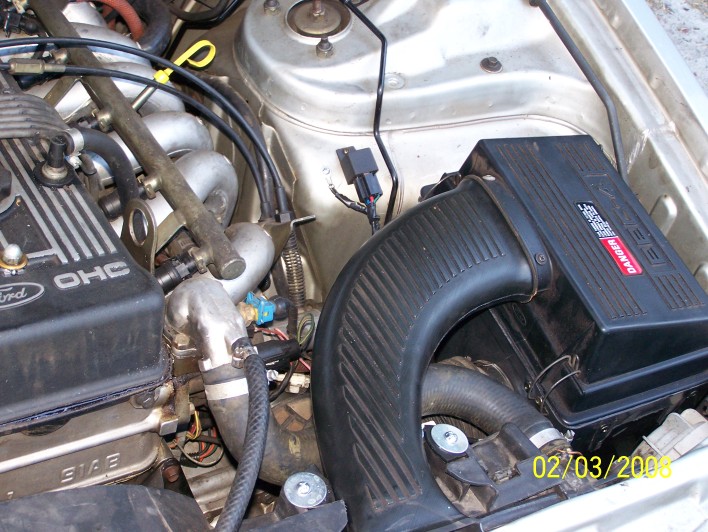 This second one shows the battery box base and where I grafted the lip of the old box to it so the lid would sit snug. still have to invest in some black silicon to make sure its airtight.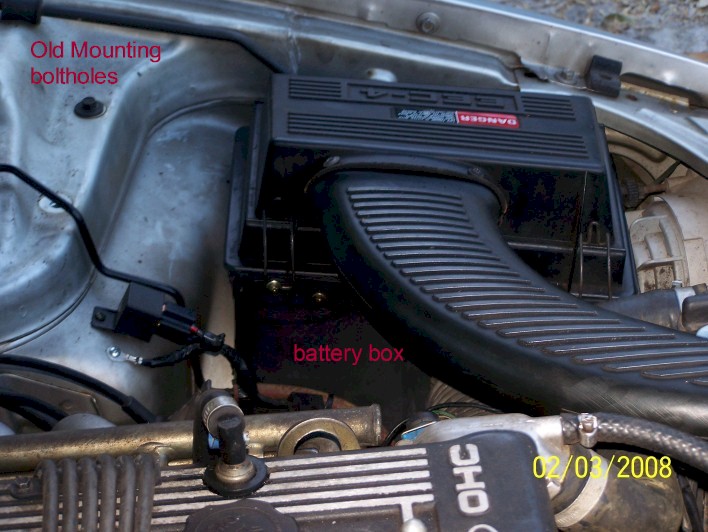 There, proof I did what I said.. it will look perfect when I've finished, and provide no restriction to the air flow at all either. (and all of it cold)
thinking of cutting a 2.5 inch hole in the inner guard under the box and running some ducting though it and down behind the front bar, but not sure if it is really beneficial as it seems to feed plenty from the indicator access hole.. will see. (love that induction sound too.
The cover comes off for access exactly the same way it used to (the 4 clips) and i cut the foam edge off the old filter to use as a gasket for the lid.. It has at least 4 times the internal volume the old one had. (and pod instead of panel obviously)
what do you think?
I had planned on fabricating one from checkerplate aluminium, but this one works perfectly, cost less than 70 bucks including the filter itself and looks almost factory. (or it will when I'm finished neatening my rough job)
Did all the cutting with a jigsaw and an anglegrinder. and like I said, the whole thing has about 1.5 hours in it thus far.
If people like it, maybe I'll photo document how I did it from end to end.
rgds
Frank