Hi guys, can you help?
My nephew purchased a ef xr6 copy a little while ago then blew the motor, he said it was blowing lots of white smoke, I'm assuming its just the rings. He said i should take the pod filter and inlet tubing for my el, so i did, while i was there i noticed a placard in the engine bay it was this
vvvvvvvvvvvvvvvvvvvvvvvvvvvvvvvvvvvvvv
after some internetting he seems to have something worth a bit of money, now he doesn't want the car its sitting in one of the sheds. I can have it if i want.
MY QUESTION IS.
how much more poke will the DEV5 head and bits have than my tickford motor??
some info on my car.
97 model
Tickford motor which goes really well
LSD ratio unknown
Lowered with pedders/ king springs all round
Slotted brake rotors on all 4 corners
18 inch wheels
Jim Mock Ultra Intake
2.5 inch exhaust with high flow cat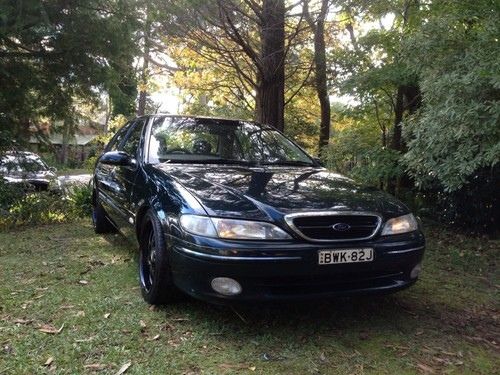 cheers and thanks in advance for your reply's
Ron