ive been having alot of cam/timing chain kind of issues lately.
apaprently my cam was around 10mm advanced lol
i have had 40thou shaved off the head and the head has been shaved at least once in the past as there was a fresh head gasket under it when i pulled it off at the wreckers and also checked the tolerance with the marks on the head - so maybe 45-50 thou has been shaved, and cant remember if i checked the timing properly when i changed my head gasket, but it didnt cause any issues with that alone.
i put in a wade cam last weekend and didnt set the tensioner properly, or something else went wrong, so yeah it was 10mm advanced, the car ran, but was just s**t.
2mm retarded shouldnt be an issue, but try to set everything as close as you can.
if the timing mark on the balancer is correct (i doubted mine, but stuck a screw driver in the spark plug hole and made sure it was 100% correct. which it was) then maybe move it a tooth to see if it sets the timing right.
here is a pic of mine set correctly (well i hope lol)
and some pics that show you how to set it correctly.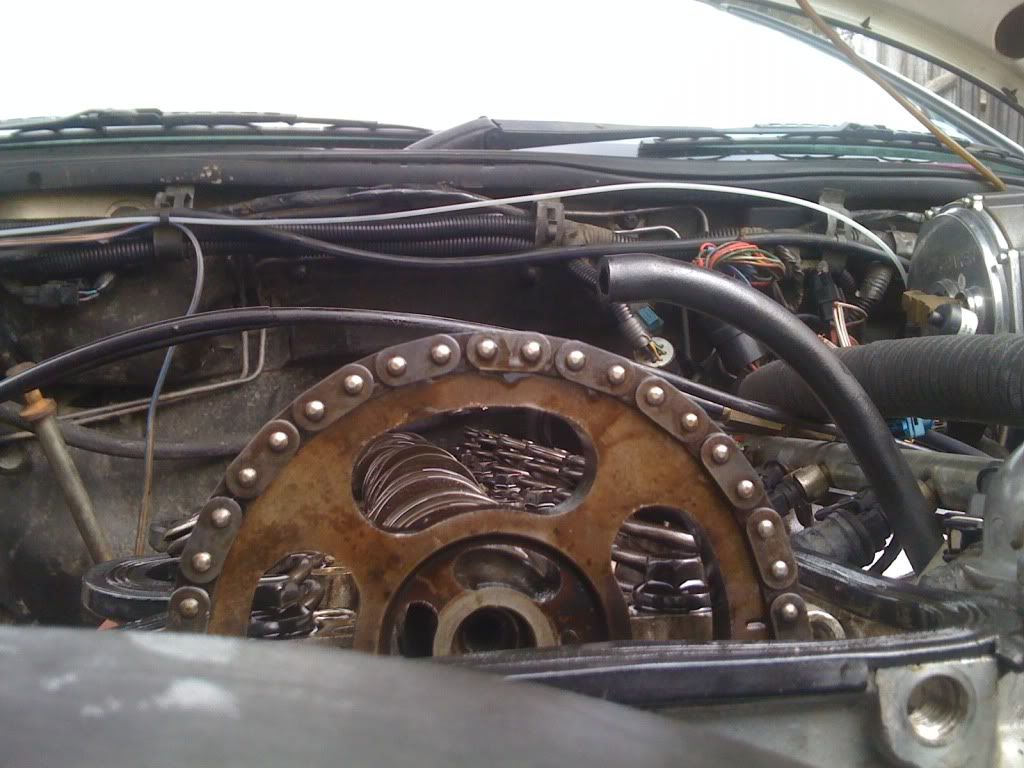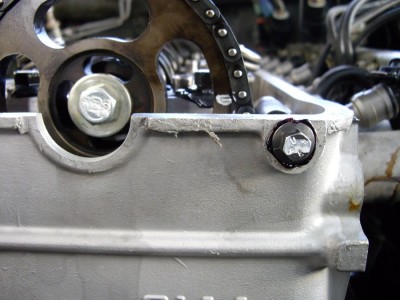 _________________
XG Panelvan
mild engine, EL ECU & J3, HI6 & MSD coil

in the shed - .595" lift cam, GT4202, forged AU engine, ems 4424 ecu, glide & 5500 stall - next-bellhousing

XH ute daily - DOHC BA XR6 engine, T5, AU3 ECU, J3 chip, wideband & logger, ported BBM, 3" intake