variable shift mod is wot shiftkits.com.au call the shift kit. price $130.
alot of guys on here make their own but not variable as far as i know, i prefer to buy off the shelf items just for the r and d aspect..
its got the on/off switch plus a dial that varies the shift firmness..the more u turn the harder the shift..
sec cold air- is this. 3 1/2 inch tubing from airbox on mine to the hole in the front bumper where the driving lights go.tube runs under the car to the hole thingy..
bumper hole on the right of the bumper
. cost -- well i just scabbed the bits from work.. the suction at the bumper is great and seems to make a diff to me on a cold nite anyway plus colder and faster air flow is always good. and no i dont have any problems with water sucked in. gravity plus a small vent stops any of that..
all mods like cam/ extractors/system and blah blah all work well together, rarely notice changes on their own..
_________________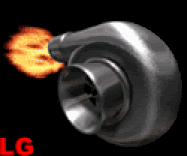 15 PSI OF BOOSTED GHIA GOODNESS!!!