I know this has been covered but iv exhausted all avenues so far lol and this is my last resort..
Alrighty, over the last few days i have been modding away at a spare throttlebody i had. Didnt increase the bore or anything, basically just a light sand to smooth out the entrance to the throttlebody and a real good polish job on the bore aswell as a little mucking around with the butterfly to make it flow a little better but made sure not to alter the diameter of it in anyway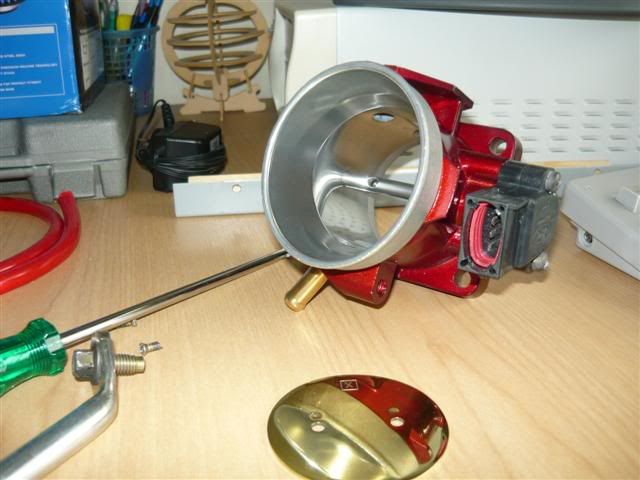 Today i fitted it to the EF (its auto by the way) and started her up. The throttle screw was in too far and was idling at about 1500 and when you tap the accelerator it would keep accelerating and take an age to drop
. So i turned the screw out to drop the idle down a bit. Got it to idle in neutral at about 800rpm and about 700rpm and reset the ecu. Only issue is that i have a real bad case of rev hang. I can rev it and the revs takes a while to come back down to idle. Sometimes i rev it and then it'll drop down to 850-900 like its okay then it'll just pick the revs up to 1100rpm again by itself before settling down to about 800rpm again. Took it for a drive and it jerks quite bad going back to first gear when you slow down to a stop, on the upside it seems to have a bit more go in the midrange lol which i found quite weird in a good way
Have checked all vac hoses and everything is connected, renewed the t/b gasket and the isc gasket and cant hear any hissing noises so im pretty sure the vac side of things is sorted. Tried a spare isc i had and still had issues. Sprayed wd40 on the butterfly shaft on either end just to make sure it wasnt sticking, checked the throttlecable, and the return spring which works with the throttle lever all to no avail.
Im thinking its isc related as I tried using an isc gasket made with smaller holes, it kind of helped i think but it still has bad rev hang. Will the isc still operate properly if it is blocked off completely? Im guessing ill have to bump up the base idle a little to make up for it being blocked, i just dont want to have issues with cold starts. Ill probably make up another gasket with smaller holes or no holes tommorrow and muck around with the idle again, maybe drop it a bit lower reset the ecu again and see if it makes any difference.
Any ideas or suggestions would be greatly appreciated though.
Cheers.