I am looking at running the thermo fans off the EMS instead of the standard ECU. That way I can run one calibrated temp sensor straight to the EMS, rather than piggybacking the standard ecu, or running two sensors.
Checking out the wiring diagrams and ecu pinouts finds 4 triggers from the ecu running to 4 relays as follows: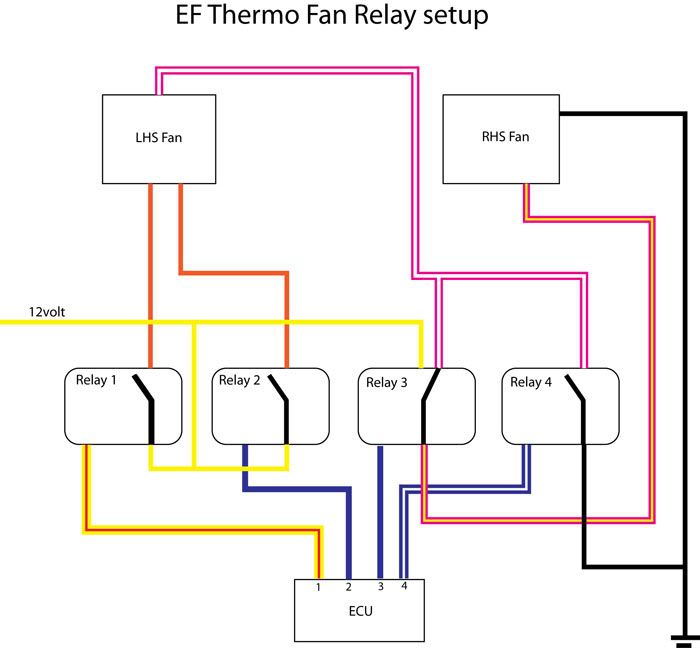 So from that when triggered:
Relay 1 = LHS Fan on, RHS Fan on
Relay 2 = LHS Fan on, RHS Fan on (possibly high speed??)
Relay 3 = RHS Fan on
Relay 4 = Grounds LHS Fan
Relay 1 or 2 & Relay 4 = LHS Fan on
There is 4 programmable outputs from the EMS that would suit triggering the relays (the thermo relays are a pull to ground trigger) they can be programmed for on/off by multiple sources eg: temp, revs etc set up with if/and parameters
Does anyone know what the standard ecu's parameters are for the thermos?? eg: what temp does one come on, what temp for the second etc?? or suggest a good temp range?
Also what other events can trigger the thermos? eg: aircon?
Anyone got any info or suggestions?
Cheers