EF block will fit straight in the XG
Ford Spigot bearing is around $30 from ford and is only required if your car is manual.
The water pump needs to be replaced.
The dizzy bracket is 180deg out (no problems here)
Everything else is bolt on.
You'll need to drop the sump to remove the timing cover and re-set up the timing marks.
(technically you don't need too... as long as the crank and cam are in the right position)
But while the motors out there's no harm in replacing the timing seal and doing it properly.
Here's a pic to help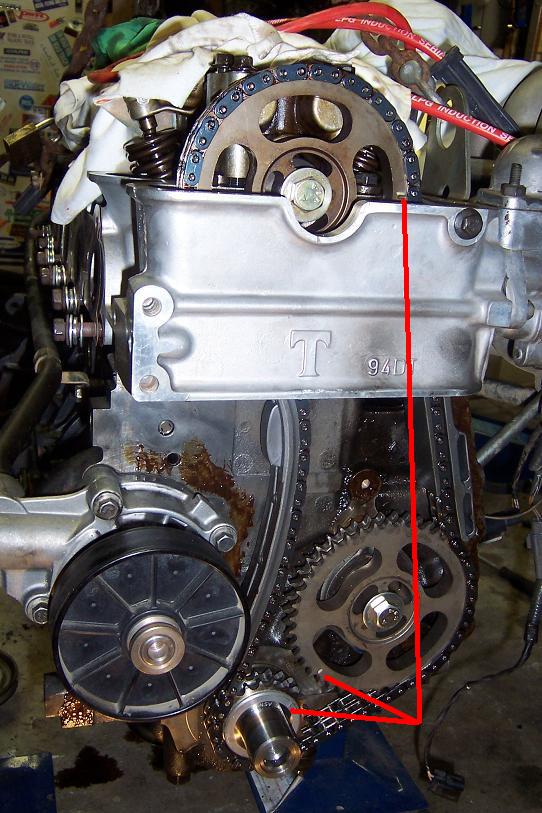 Alternatively, you could Install the entire Serpentine setup from the EF (using an XH tensioner and belt.)
If you can get an EL ecu and run thermo fans controlled by the ECU.
the only issue you'll come up with then is the XG radiator pipe doesn't fit the EF pump.
(i cut a piece of EF pipe and shoved it on the pump nozzle and clamped the XG pipe on the EF pipe to compensate... hasn't leaked yet)
_________________
Carefree, we may not be number one, but we're up there.