did mine this week.
airbox mod and 3/1/2 tubing from new airbox connection to the driving light cutout in the bumper. put mesh behind to keep out leaves n crap etc..
does it suck??? yes!! rev up and put a piece of paper in front of thehole and watch it suck the paper to it and stick,so yes it sucks well..
cold nights in the last week and it seems to me likes its done its job.
sorry havnt crawled under car and taken a pic of the piping to the bumper--yet.
_________________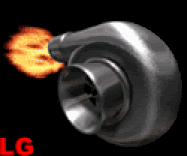 15 PSI OF BOOSTED GHIA GOODNESS!!!