Waggin wrote:
That's assuming they are the original pistons. It wouldnt surprise me if ACL supplied OEM pistons to Ford, either permanantly or during a supply shortage.

As for the orignal question. Assuming we're talking about the EL's - the fairmont ghia basically received XR6 running gear. EA-EF Fairmont Ghia is same running gear as all the Falcon.
yes they are original..
im the second owner of the car and know the full history of it. all documented every 10000 km service history with out missing one..
theres a acl a ford logo and a ticky logo cast into them... my mechanic was surprised as i was..
_________________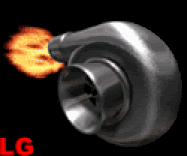 15 PSI OF BOOSTED GHIA GOODNESS!!!