Shum's EL wrote:
Hi, bit of background info.. My missus has an EL with duel fuel and a while ago it backfired. Now there is a loud 'hissing' sound coming from the engine whenever it is running. After a bit of hunting I discovered an outlet from the bbm under the throttlebody where it seems there should be a hose but there isn't one. (see pic below)
The hissing is air coming from it and when I place my finger over it the sound stops. Should there be a hose coming from here and where does it go to? I've looked around and can't see a loose hose anywhere...
Any help would be appreciated.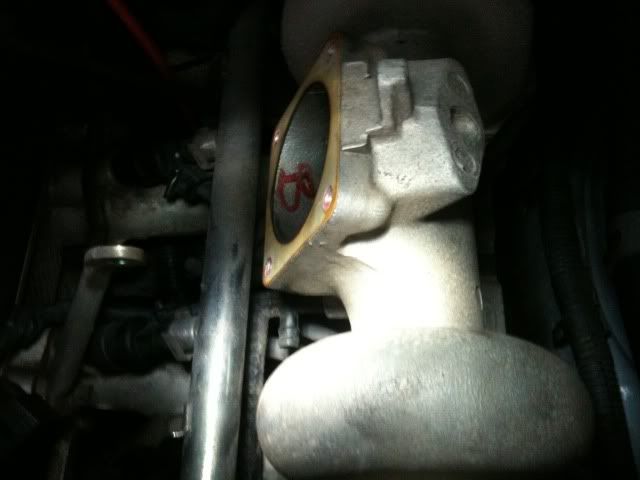 The thick pipes below it.
The outlet on the manifold is a F-piece, A 10mm pipe has come off the side of it and goes to the PCV. and the other bit that's connected goes to the abs vacuum.
_________________
Carefree, we may not be number one, but we're up there.