yeah did it a while ago..
as far as ppl saying it aint gonna make much difference well i say any bit can help especially if ya got othe mods..
suction at the bar on mine is good as i was carefull to seal it all properly. if u hold a bit of paper at the hole it sucks n stays on the bumper and when the cars idiling u can hear the sucking coming from there..
herees a couple of pics of wot i did
i didnt use the second largest bit of pipe bend..
havnt any pics from under the car where the piping runs up-sorry
hope this helps
_________________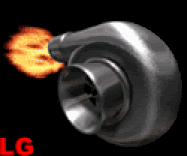 15 PSI OF BOOSTED GHIA GOODNESS!!!