ok, need sum feedback.
just noticed water trail (fresh) on the rear of the engine just dribbling down and over where the engine number stamp is on the I6. EF FAIRMONT GHIA SER 2 which has the xr6 donk.been no increase in temps and i already know the rubber seal on the rad cap is stuffed so ive had to but tiny bit of h2o to top it up,never below the min line.
is this signs of the dredded HEAD GASKET DEATH or other possibilities.
engine has 144,758 kms on her.
_________________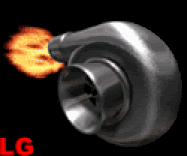 15 PSI OF BOOSTED GHIA GOODNESS!!!