Perhaps this will set minds at ease.. It did for me.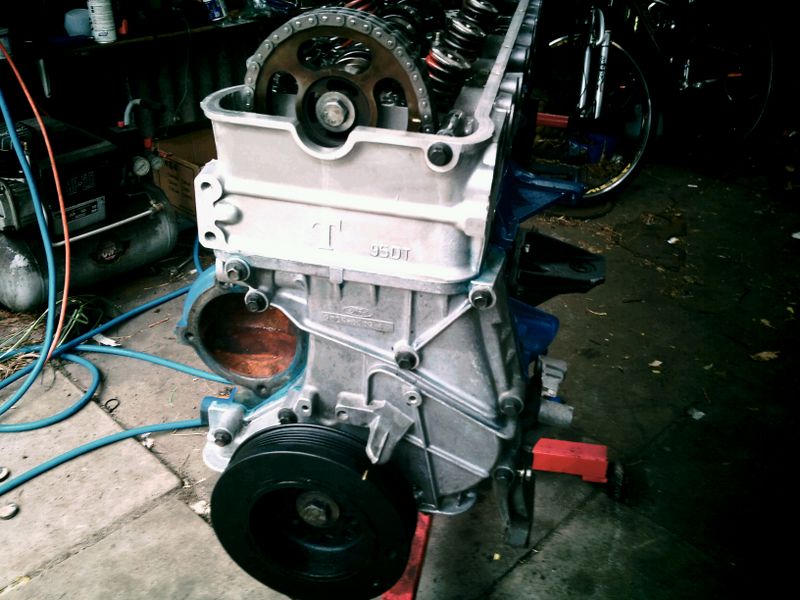 Head is on, cam is in and sprocket is on.. lots of Hydromar and red locktight used...
I put some yellow oxide in the timing marks so they stand out more (couldn't find liquid paper)
As you can see, they all line up.
I'm still gonna turn it over once the rockers are on though.
The only thing that concerned me, is that there is very little slop in the chain despite the tensioner not being in yet. I have put this down to the fact that the chain is brand new as are the guides including the tensioner guide. Hope I am right, but can't think what else it would be if I'm not.