thanx guys for the kind words
yeah thats a starter switch hooked up.as far as immobilising goes thats taken care of by the alarm and ive got a secondary one hooked up with a concealed switch. ill do another one giving her a good rev up as that one was dont just to show my mate in canada wot ive got cos he wants to see/hear it.still need the key to power it up before u hit the switch. i originally wanted the starter button from the gtp but ford want 240 for it.stuff that.
ill be back with some revs and yeah till lind- shes loud but thats wot i wanted, might as well make a ticky motor heard as well as it goes.
_________________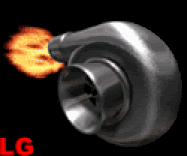 15 PSI OF BOOSTED GHIA GOODNESS!!!