Hey guys, firstly heres a few video's of what its doin. As u can see its sort of misfiring and not running smoothly (cutting out a cylinder or two?), and also blowing black smoke .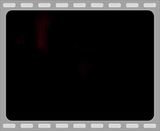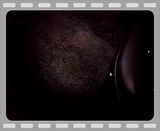 Ok, the car went into the mechanics to get my loud lifters sorted out. I supplied new lifters and he measured valve clearance and came to the conclusion that the head was not done right (the head was done by superflow heads, higher comp and port and polished), he therefore took 20thou off the rocker assembly.
When i came to pick the car up it and we started it, it done whats in the video above . Rough idle, misfiring, and shaking the whole interior of the car. (Also didn't fix my loud tappets). He pointed out that the cam angle sensor (syncronizer) was covered in coolant and the electrical terminal had corroded away. So i've just put in another new one, timed it up and its doing the exact same thing.
so heres the question, what on earth could be causing this? im certain the CAS is right, and its never done this before. Could it be something related to the job that was done (taking 20thou off the rockers)
Oh and this was no dodgy mechanic, he is a well respected and known falcon mechanic.