Jim Beam wrote:
twr7cx wrote:
How much was he after for em?
800 for the 6. 1100 for the 8.
They weren't worth that.
still not a bad buy, believe it or not.
I have an XB GT coupe which appeared to be looked after very well, always garaged, 2 owners etc, BUT when I took it off the road for "quick" refresh back to its original colour ,I found more than I bargained for, it had more rust than an old sigma!
I was about to piss the project off, but after some research I found that 99.99% of coupes have been in this condition before being scrapped or rebuilt, so I believe that if you want a coupe bad enough you will buy the next available shell and start the long, hard, expensive relationship testing build! trust me 5 years into the build & its not even painted, not even close!
_________________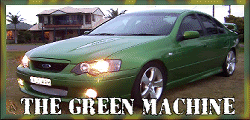 IF YOU HAVE IT UNDER CONTROL
YOU SIMPLY DON'T HAVE ENOUGH POWER!!!
Detroit 8V71 for sale, taking offers