There is sound coming from the speakers connected to the headunit so i dont think the headunit fuse is blown.
Phongus the amp is brand new so i dont think that would be stuffed, the headunit was installed by the previous owner lats August and had never used any RCA's before so i wouldn;t think thats broken either.
My el project, how did you get into the menu for the RCA's? I have a pioneer unit DEH-P4850MP
with Dual RCA Preout (Front + Rear or subwoofer). But i can only find a menu where you can turn the sub on/off or normal/reverse.
This is how i have wired it, i wasn't too sure about which goes where i.e if i connect one end of the RCA to the headunit part which sais (rear/subwoofer) and the other end to the input on the amp. Does that mean i connect the other RCA to the front speaker designated connection on the headunit to the output on the amp?
Ok on the back the headunit has 2 RCA points (far left in below pic) which it sais the one on the left is for sub and the one on the right for the fronts. So i have connected my RCA's to both.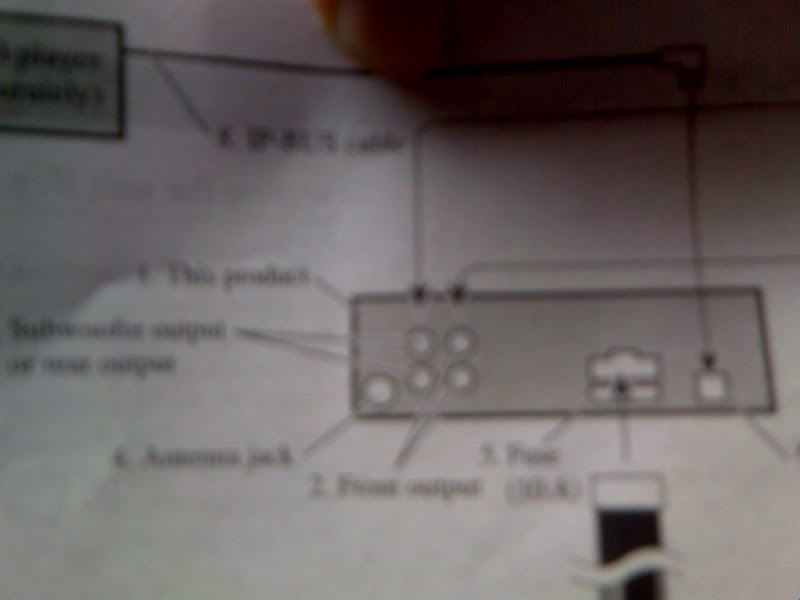 Then on the amp, it has the other end where i plug the RCA's into. You can see on the left there is input/ouput. Which one do i plug the RCA into which has the other end plugged into the sub connection on the headunit - input or output? What about the front speaker RCA?
This is the other end i just have the sub bridged in these pics, no speakers plugged in. To connect them i just put the wire in the hole and tightened the screw is this how its done or should i have a special connector?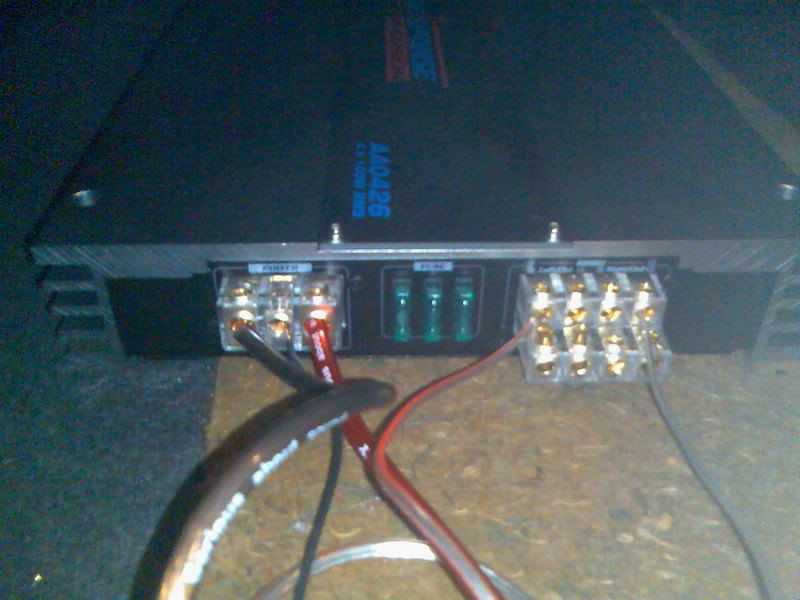 _________________
1996 5spd EF2 XR6 - Genuine AJR's, full kit........