Quote:
GAZXR6
PostPosted: Sun Mar 11, 2007 7:52 pm Post subject:
Thanks low ghia for the info, did you fit an FPV button? I really need to now where does the red with green stripe, green with red stripe and red with blue stripe wires from the button connect onto? what colour wires?
hopefully this dosent upset the cars computer.
Dazm i purchased the FPV starter button and gauge pods on EBAY the gauges are from Autobahn.
Regards Gary. icon_biggrin.gif
no worries dude...
s**t i cant remember which colour wires i did... ill have to look in the light 2moro.
no , i didnt get a fpv button as ford wanted 230 for it so i said screw that..
i just use a black marine button but now i got a brushed aluminiun one to replace it with..
_________________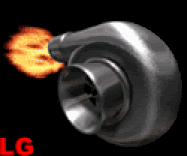 15 PSI OF BOOSTED GHIA GOODNESS!!!