I'm kinda new to these sites but thought I would chuck a picture up or the boot install in my AU Series 1!
Not 100% finished yet but you get the general idea, this was chucked together in under 12hours at Jester's Car Audio in Townsville. My partner and myself run the business and this is our daily driver with our 2 year old son, as well as business car. Hard to pull it off the road until my project other project is finished.
I went with crushed velvet as the roof lining and door trims are pink crushed velvet and I like it
We have since removed the undercar neon and replaced with 2 x 12inch neons that will be replaced with LED strips in the near future
LOOKS HORRIBLY ORANGE IN THIS PIC :l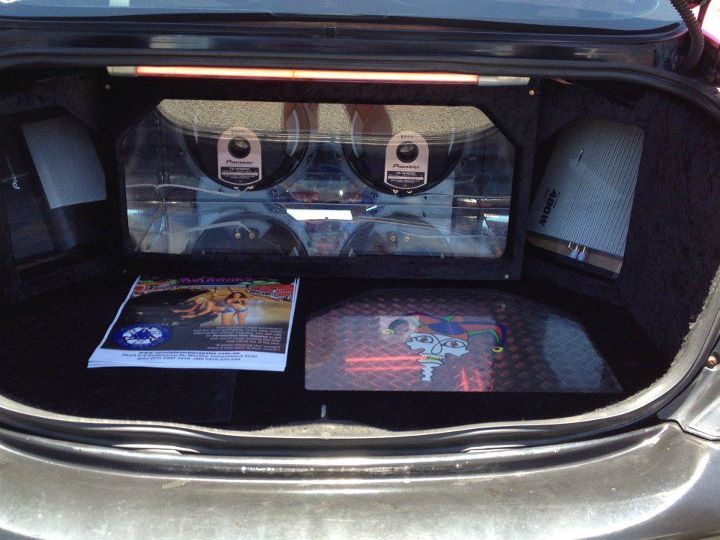 Need to fix a channel in the 4 channel amp I have like the one on the left, for now the old school on the right is doing pretty well!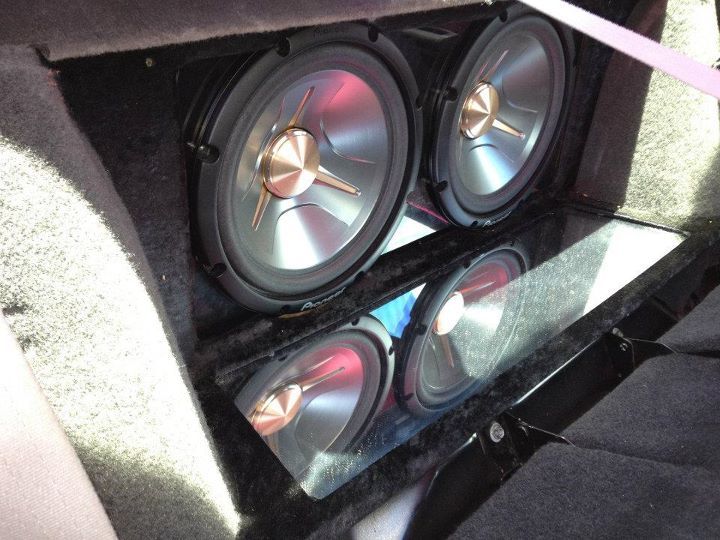 I decided that I rather have subs facing cab as I like the sound that way and we can fold the seats down for sound off's. It does have Pink neon's throughout the car as footwell courtsey lights, and I loved the XR series rear courtsey roof lights and sunglasses holders so we wired them in for a little extra lighting
Neon's are also in the sub box it's self but in the heat in townsville the double sided tape doesn't hole them where we want them so they will be getting a rethink once the LED's I have ordered go in.
We have just found someone who can laser etch into the perspex so pics in an update in the future.
This is an unsealed box (we knew we would have to pull it down a few times to get it the way we want it) and has been tested at 130.4dB. Aiming for 140 or thereabouts
Still fits a fortnights groceries or a weeks worth and a pram
_________________
Jester's Car Audio Townsville
"Let the Jester Entertain You!"