ok, first of all i know stuff all bout amps and audio gear in general as far as hooking up amps goes..
i got the premium sound system in my ef ghia.
i wanna hook up another amp as i think my onees on the way out cos the volume fades up and down when im listening to it. it dosent fade right out but its like im turning the volume up and down.
now, i got another amp and wot i wanna know is at the amp end- wot wires ( i assume i gotta cut off the factory plugs) do i have to connect to the new amp.
i mean like left/right/sub remote power etc. dont wanna take out head unit and since im replacing the amp i assume i can hook up a new amp just right where the factory one is.
wot wires are what at the plug ends..
hoping some one can help, if not then im stuffed i suppose.
by the way --- happy xmas to ya all..
_________________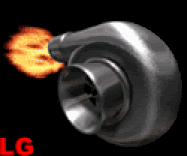 15 PSI OF BOOSTED GHIA GOODNESS!!!