fairlane6970 wrote:
all rather confusing, i have a NF Fairlane Ghia 5.0 with clear, i reckon orange would look better with my Cardinal red paint! so what can i use?
All EF GLi/XR/Futura/Fairmont and fairmont ghias had the triangular orange blinkers. This is my EF (that has been replaced years ago with RatMan's clear indicators)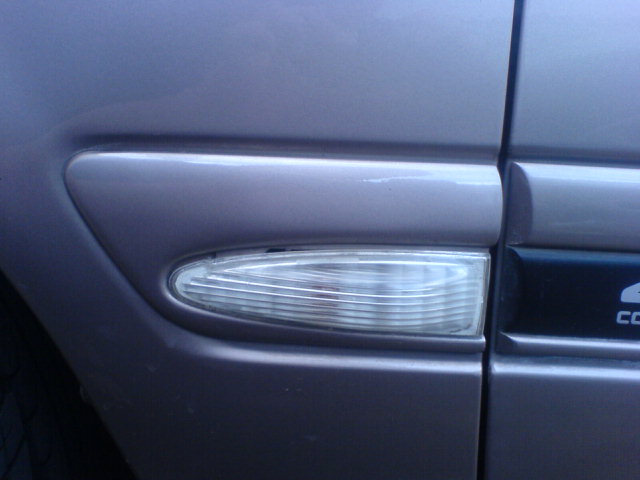 EL GLi/Futura/XR's had these as well.
All Fairlanes and LTD's had the rounded repeaters with the clear lenses. (pic later)
The EL Fairmont/Fairmont Ghia's had the rounded repeaters, the same as the fairlanes. The Only difference was that the fairmonts had the orange lenses.
To answer your question, you need the EL Fairmont/ghia set. I'll see what I can find for you.
_________________
Remember kids, the more pages of crap in your build thread, the bigger your e-penis is