okay guys, im after some dont that knowledge rather than guesses.
my mates got a au2 v8 ute with some 5 spoke rims( not ford or ticky ones) their aftermarket ones and i want to know will they or what will i need in the way of specers if needed or whatever to fit them to my car. ef fairmont ghia.. there just a 5 spoke rounded spokes not flat and there not too bad and there free.
so if youve done a simular swap let me know whats the go
thanx
_________________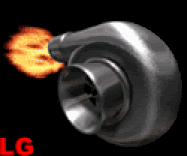 15 PSI OF BOOSTED GHIA GOODNESS!!!