Front Bumper — Sedan
Removal
1. Remove the fender splash shield. Remove the retaining scrivets (9 x 6mm), screws and fir tree clips. (Fig 1)
NOTE: There are a total of 2 screws attaching the front lower section of the splash shield.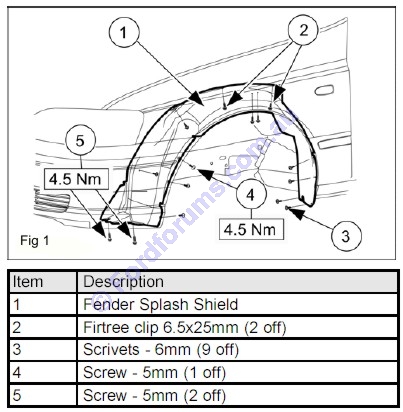 2. Remove the "lower air deflector" by removing the eight attaching screws and two plastic push-in rivets and sliding the air deflector rearwards. (Fig. 2)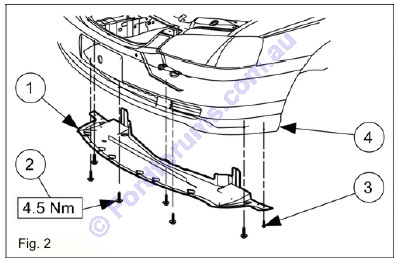 3. Disconnect the electrical connector to each lamp.
4. Remove the two plastic push-in rivets from the radiator grille and lift the grille to remove.
5. Remove the two screws from the bumper rabbit ears. Fig. 3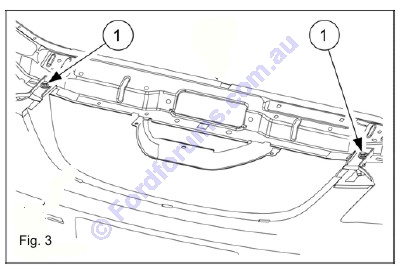 6. To detach the bumper from the bumper mounting, hold the bumper by the wheel arch opening and push up, at the same time slowly pull outboard until the tip of the bumper is clear of the fender. At this point push up, at the same time slowly pull outward until the bumper "clicks" clear of the bracket.
7. The bumper absorbers can be removed by removing the three screws for each side.
Installation is the reverse procedure.
_________________
Doin it for Scotty.