Hi,
I've been a member of fordmods for a while now but this is my first post. My EF is currently being resprayed and I'm at the stage where its sitting in primer and I cant decide which colour to paint it. The original colour is polynesian green and has a lot of dents and scratches. I was looking at somthing like the congo green on the AU's and a few BA's but I still want to keep the car looking dark when not in full sunlight. At first I was limiting my choices to only similar greens but now the car is getting a full respray (as in door sills, inside doors, inside boot, inside bonnet and most of the engine bay) then why not choose and awesome colour that suits the ef/el's and maybe one that hasn't been done yet.
So if anyone has any suggestions of colours please help!
Heres a picture of it originally. Note the rims and clear side indicator have been photoshopped.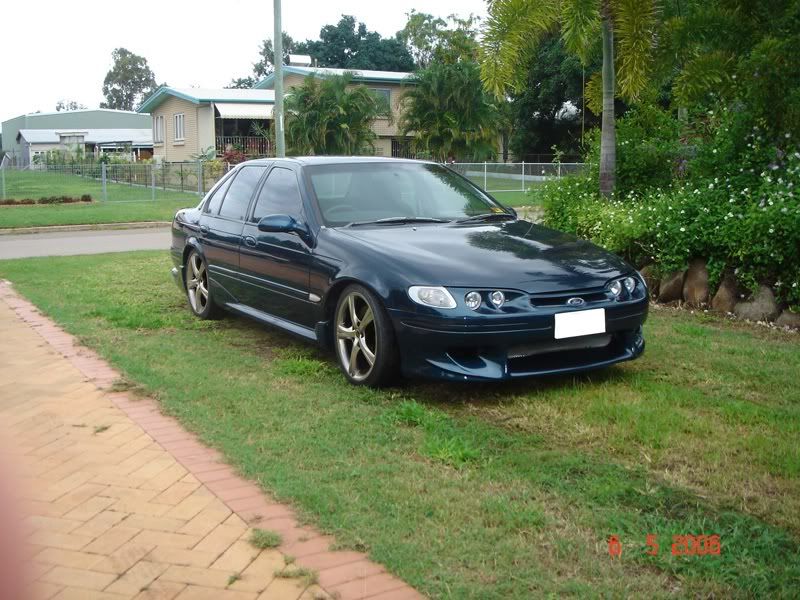 Also heres a picture of a congo green AU. Thanks to whoever owns this car.
Last edited by snikers00 on Thu Aug 03, 2006 10:41 pm, edited 1 time in total.