I did some testing tonight with an XR low beam unit that I got my grubby hands on.
HID kit in std XR low beam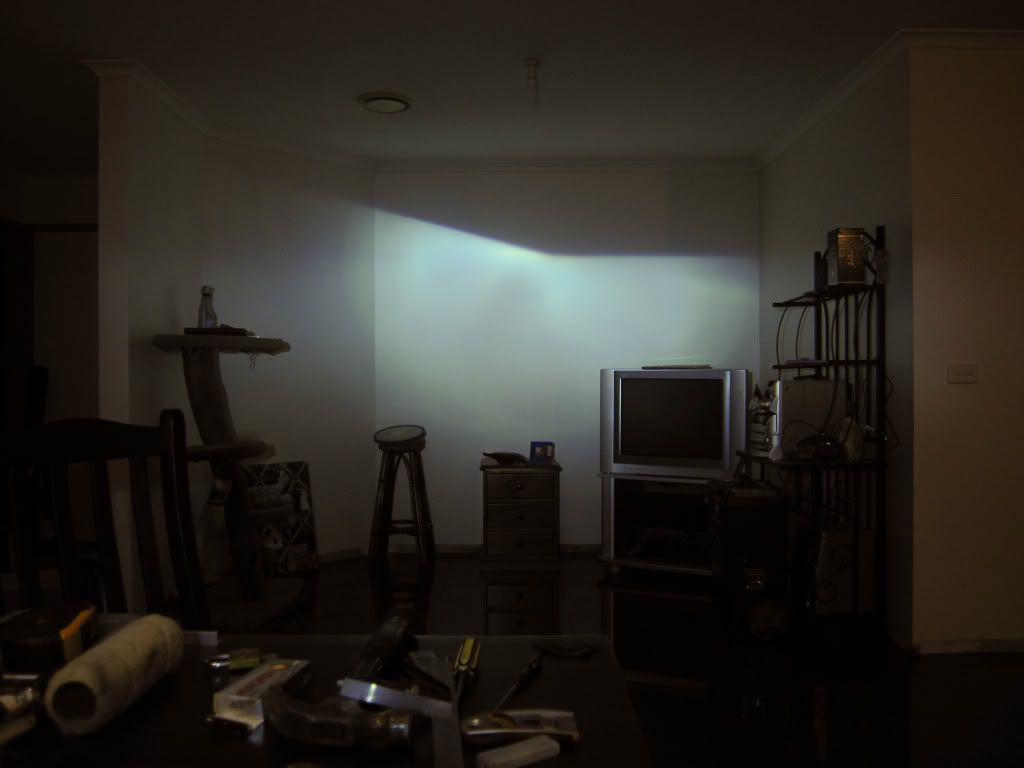 HID kit in XR low beam with glass lens removed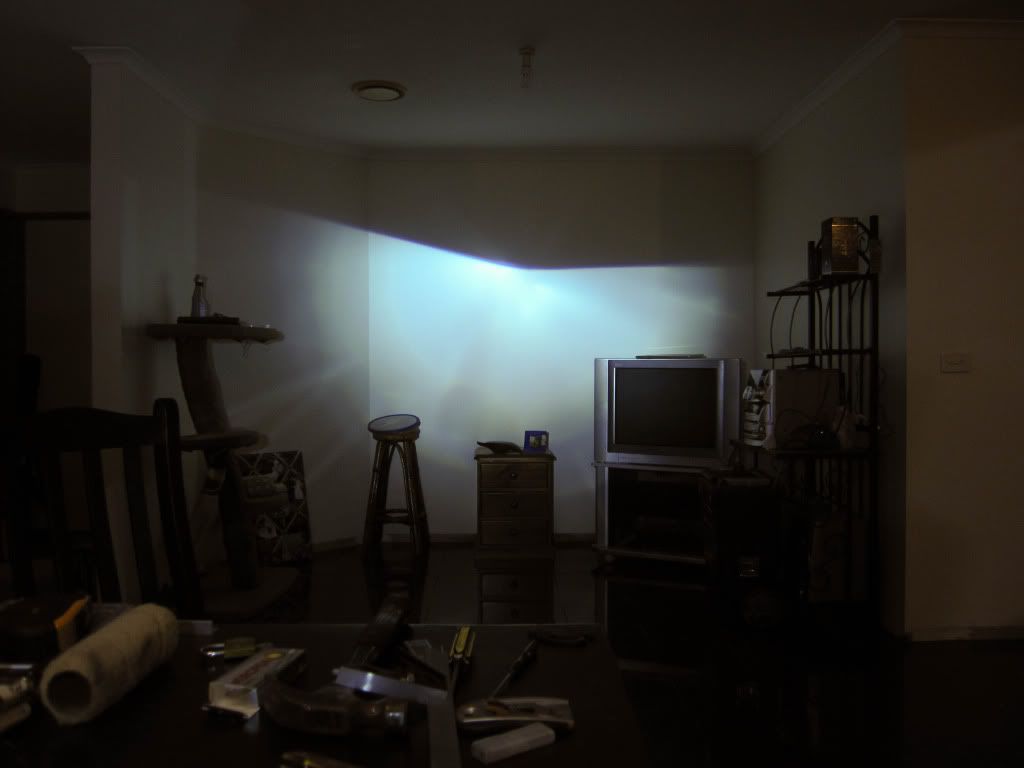 HID projector without Glass lens
HID projector behind glass lens
As you can see, there is a massive difference between a projector designed for halogen and a projector designed for a HID Xenon light source.
You can see the XR lens diffuses the light just a touch, enough to take away the sharp focus of the HID projector, but it doesn't reduce the output all that much. What doesn't show up in the pic is the blue on the cutoff line, this is completely removed when the projector is behind the XR glass lens.
So for all those people that say it's perfectly fine to have a HID kit fitted to Ford XR's because they have projectors, you are sort of right. It's much better for other drivers as it maintains a sharp cutoff with no glare, but look at all the light your missing out on if you used a real HID projector.
Unfortunately, I dont have a std falcon headlight to demonstrate with.