Ok long story short this morning I lost it in the wet spun out and hit a couple star pickets.
Anyway it's left damage to the front left guard indicator and further damage to the bumper, the rear quarter and slightly on the bumper.
well I can probably attain bolt on panels at various wreckers, but the front bumper I believe will be a bit difficult to get being Fairmont, so I'm thinking I might do what I've been thinking about and graft the bf bumper on the bottom and get it sprayed along with beat out my rear guard bog and spray it.
Anyway simply I can't justify buying the panels and getting them sprayed, so what I was wondering was, I'm gonna need to learn to spray eventually as i want to do my xl down the track.
but I'm not sure how much I'm gonna be looking at for paint, how much paint I'm gonna need where to get it, I'm in Brisbane by the way, and what else I'm gonna need thinners clear etc.
cars gunmetal grey k1 ef mont.
any help would be much appreciated.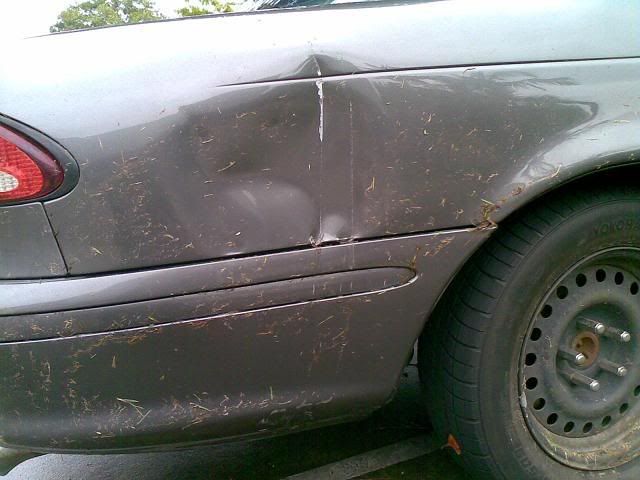 _________________
Signature removed by moderator.signature must not exceed 120x500 pixles