fordjared wrote:
Why dont i just drive around with my high beams on all the time then?
You can't be really serious about that statement? You are joking aren't you???
BUT, If you are serious, then here is a bit of educational info for you.
The filament used to emit Lo beam on a Halogen bulb in a Parabolic reflector directs the light from the filament to the upper portion of the reflector.
This light is then reflected, according to the shape of the mirror or if you got a multi mirrored reflector, on the ground in front of the vehicle.
A parabolic reflector works like a magnifying glass. Turns the picture upside down and what is on left will be on the right side......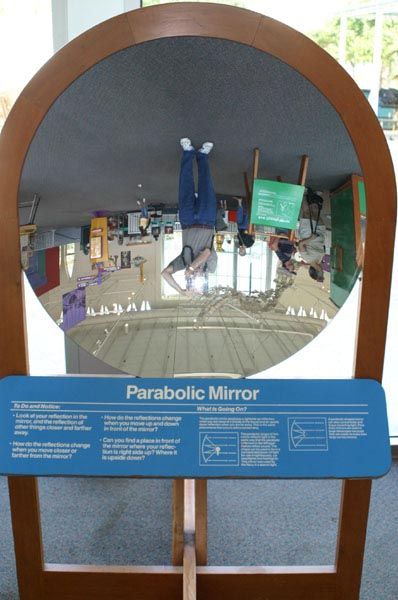 Here is what happens in the headlight reflector:
There is no light emitted to the lower portion of the reflector.
However, when you turn the Hi beam on. The filament emitting Hi beam will emit light to all areas of the reflector and now you have light on the lower portion of the reflector as well, which will be reflecting from the lower portion of the reflector upwards in the air.

If you drive with your Hi beam on, all the time, even if you lower the beam pattern as much as the adjusters allow, your headlights will still be emitting light to blind oncoming traffic.
Probably one of the main reason for poor quality of light from your headlights is:
1-The vacuum chrome inside your reflectors are damaged and burnt, due to age or use of higher wattage bulbs than the headlights are designed for.
2-The headlight lens is milky or yellowish.
3-The Halogen bulb is not sitting properly in the location is was designed to be.
4-The Halogen bulb is Old and needs to be replaced.
5-You need to adjust the headlights properly to get a better beam spread.
6-You may have a headlight protector. Remove it.
7-The headlights are dirty and need to be washed….. etc. etc.
Hope we don't see you or anyone else on the roads with your Hi beams on all the time.
_________________


Have fun,
mavs19