Thanks mate,
I've printed that all out for when the time comes to do the job..
just started ripping the front of the EL for all the conversion to supercharging and XR x-member etc.. so put the EL bar on it to get an idea of the position..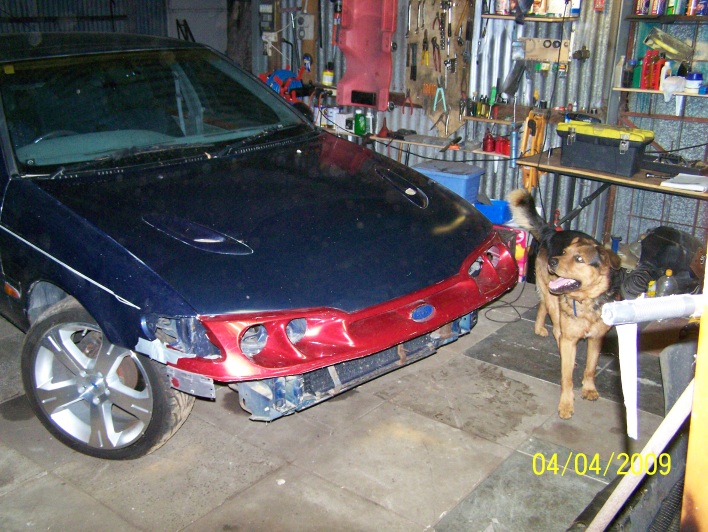 Even my dog loves the EL XR bar.. I honestly think that it's like those chicken ads on TV.... if you don't like EL XR bar's, there is something very wrong with you.
The whole bar is going to be a project because the headlights are aftermarket Civic projector lights that I'm going to mod the existing headlight back to use as a base...
anyway, thanks for your help.. I will probably pester you with questions as I'm doing the work.