Gday Guys,
Remember my exhaust mod concept for loudness control? *see below*
That thread was 1 whole year ago!
And I finally completed it a few days ago but with a hotdog and added it to my existing 2.5" system...and it sounds unreal!
The Concept (January '06)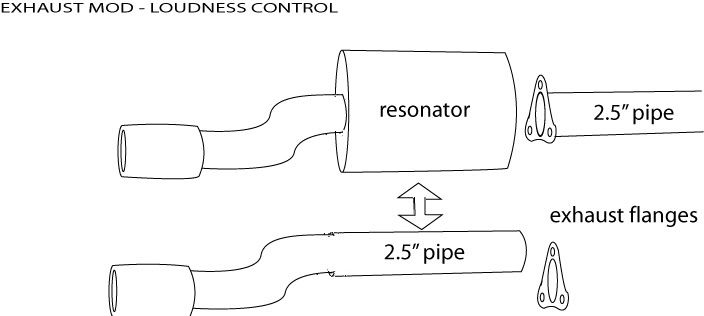 As you can see I wanted the rear section to be a simple bolt on-bolt off system using gaskets. This came about because I do long trips every now and then (eg. Sydney and back) where loud noise for hours on end is annoying, but for my day to day cruising wanted the serious rumble i knew my car had to come alive. And the reso certianaly wasn't giving me "tha noize"!.
The Result (January '07)
The Old System (For long trips)
This was my old rear section which had a 2.5" pipe, Resonator muffler, and phat XR Chrome tip. It's now complete with a 2-bolt gasket. And will be used for long trips.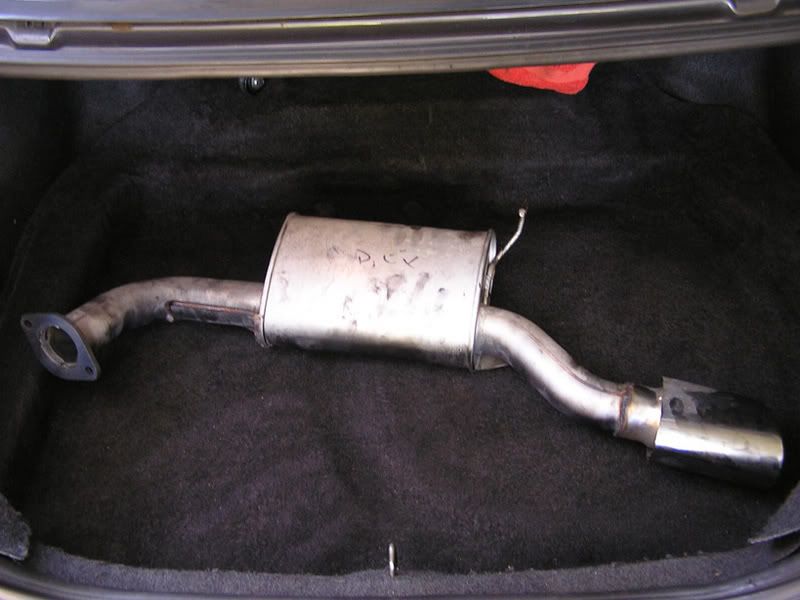 The New System (Fat Rumbler for cruisin')
This is the louder system complete with 2.5" pipe, Hotdog muffler, and phat Twin Chrome dump pipe tip.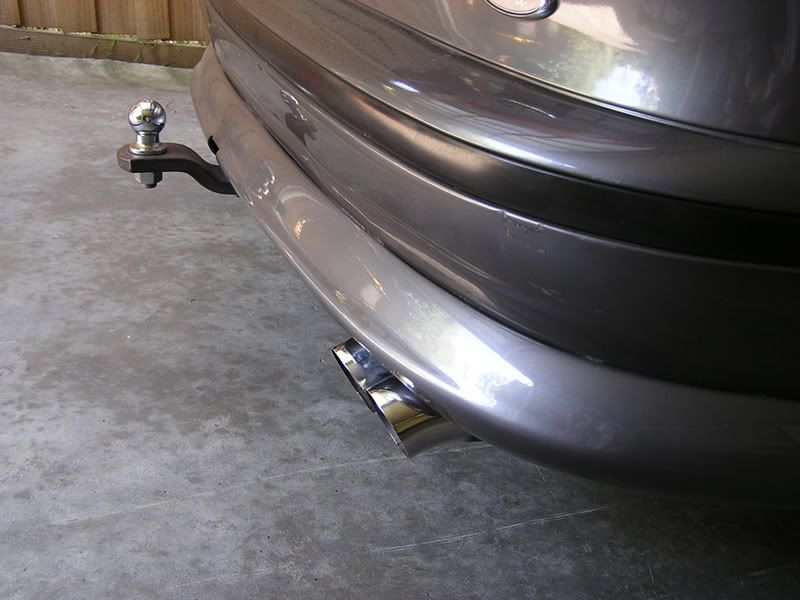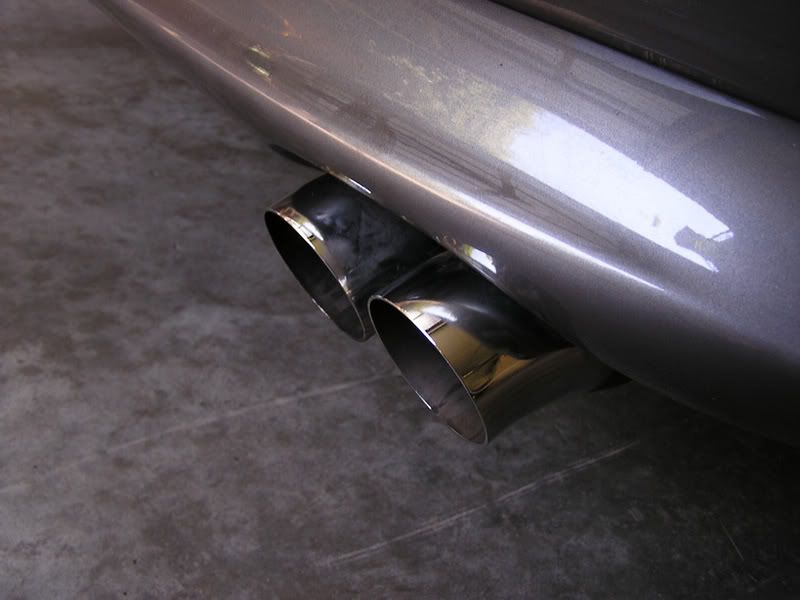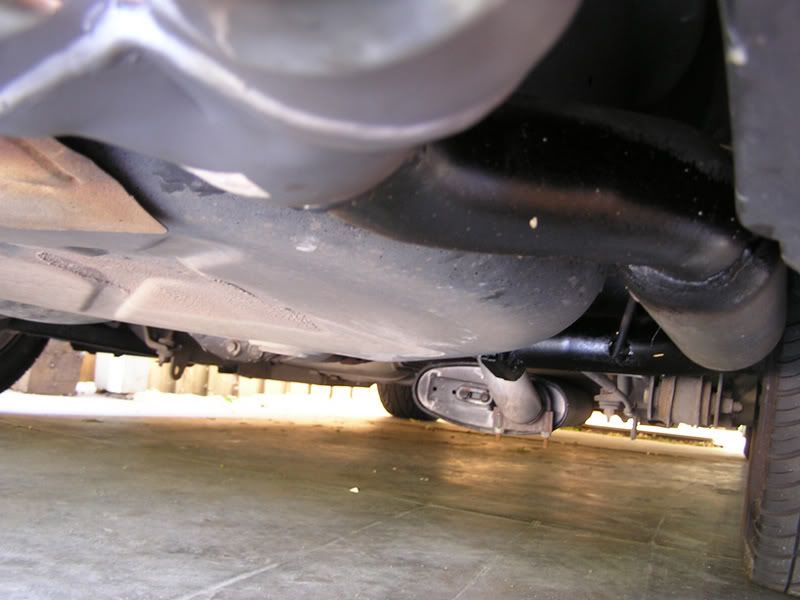 As you can see I made the gasket join central so it wasn't so obvious and ugly through the wheel arch.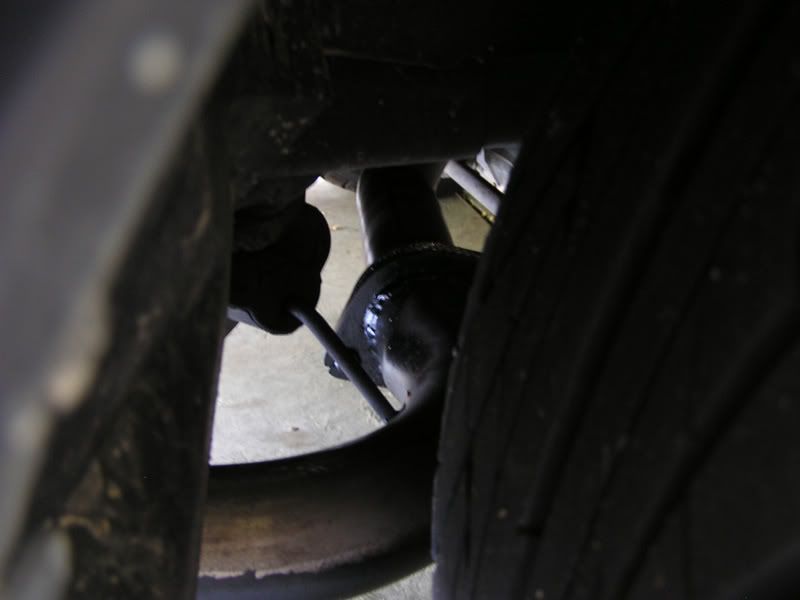 It took so long to get around to doing this... but boy...was it worth it!
I got it all done for $210 down at Midas on Warragul Rd, SE Melb. The bloke who did it was a champ. even let me hold the system to where i wanted it to sit, while he welded the brackets etc.
And I tell ya, with my wade cam, extractors, 2.5" straight thru system and hi-flo cat it sounds unreal! I'm still stoked about it!
The rumble definately adds to my Fatt plates now ...sounds like a beast!!!
cheers, Matt
_________________
1995 EF II Falcon GLi,
XR6 bodykit, 16" FTR Rims, Wade 1636 Cam, Pacemaker 4480 "Comp" extractors, Redback hi-flo cat, Redback 2.5" exhaust, AU XR8 tickford snorkel, King Springs Low rear/V8 SL front, Monroe GT Shocks, Kmac Camber/Castor Kit, Custom plates, Tinted windows. GUNMETAL MILITIA