turbofairmont wrote:
are they are bf gtp, as the ba mk II didn't come with these, these were only released on bf gtp.
Make a bet?
Those are BA MKII GT-P wheels, see for yourself. They are the same as the BF GT wheels, and the BA MKII super pursuit, and the BF pursuit.
BF GT-P wheels look like this: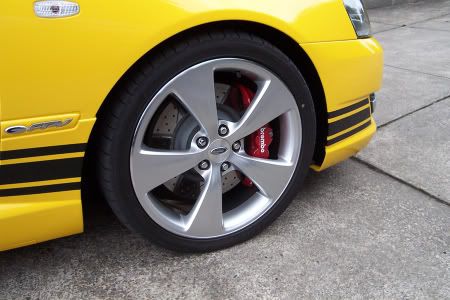 Same as BF super pursuit. I'm pretty sure they are the same rim, only black as the ones you can option on the BF F6's.
Last edited by GlennBA on Tue Apr 18, 2006 7:26 pm, edited 1 time in total.