Hey guys, just finished the final coat on my indicator moulds and the colour match is correct, but the paint doesn't have that deep look gloss like the rest of the car (and the door moulds). What can I do to fix this (and give it that mirror gloss finish)?
See picture below.
Btw it's just sitting there, I didn't tape it in badly, lol.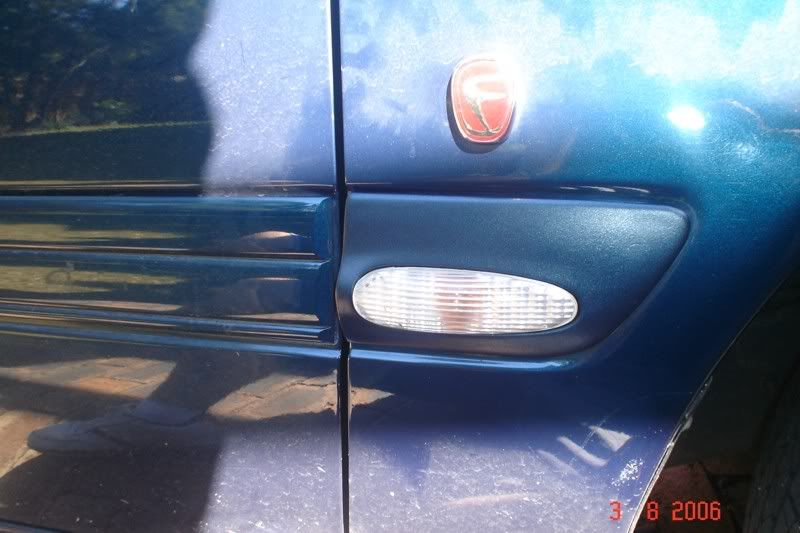 _________________
E39 523i
EF Fairmont
Last edited by Rick_Deckard on Thu Aug 03, 2006 5:22 pm, edited 1 time in total.