Thanks guys.
Well here was my day.
Firstly I gave the wheel a thorough cleaning with soapy steel wool and a bucket of concentrated dish washing liquid. make sure you scrub the wheeel good with the steel wool as if you're sanding it down. well that's the whole idea, you wanna roughen up the protective clear or teflon coat. it'll provide a key for the new paint to adhere to.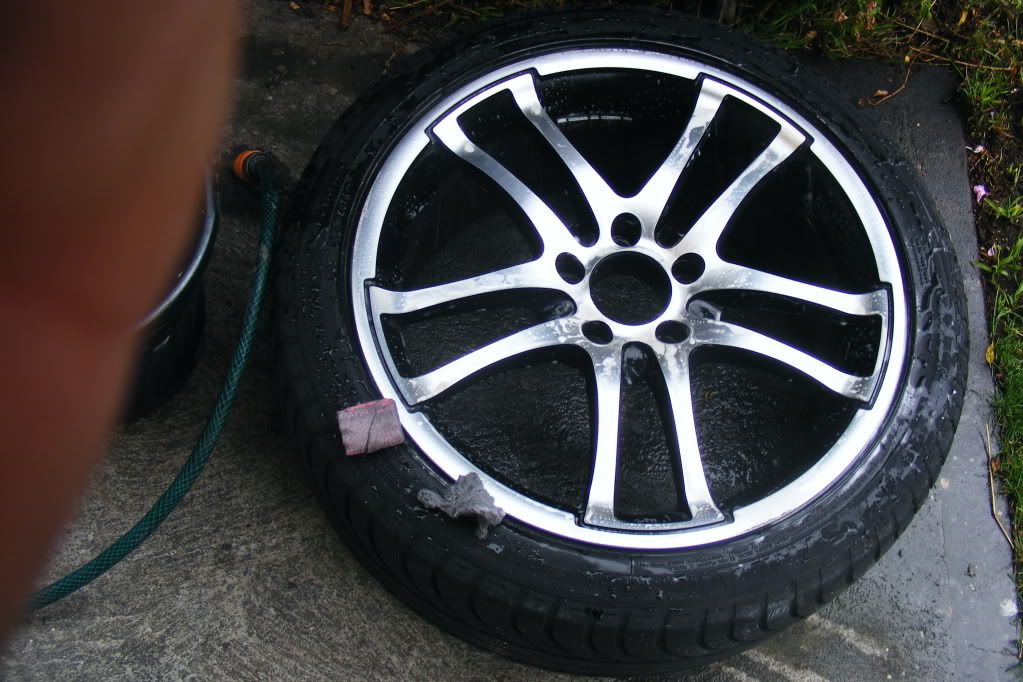 scrub the inside of the wheel as well.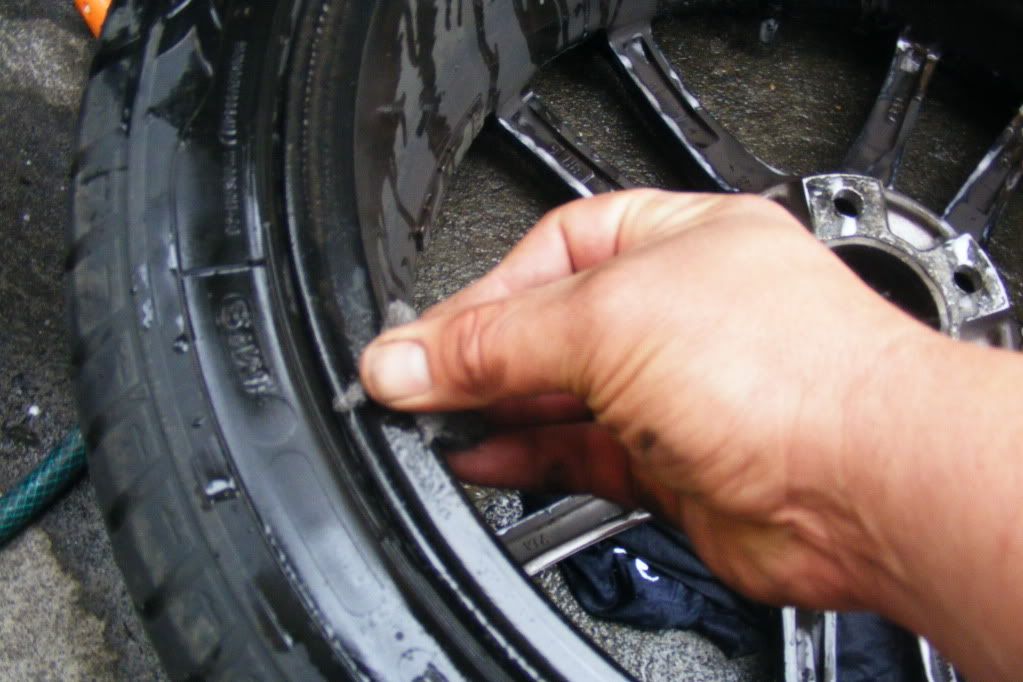 Good idea to check for cracks on the rims while you're at it. if you find any take it to the place you got it from. usually the manufacturer will replace it through the agent if it's faulty.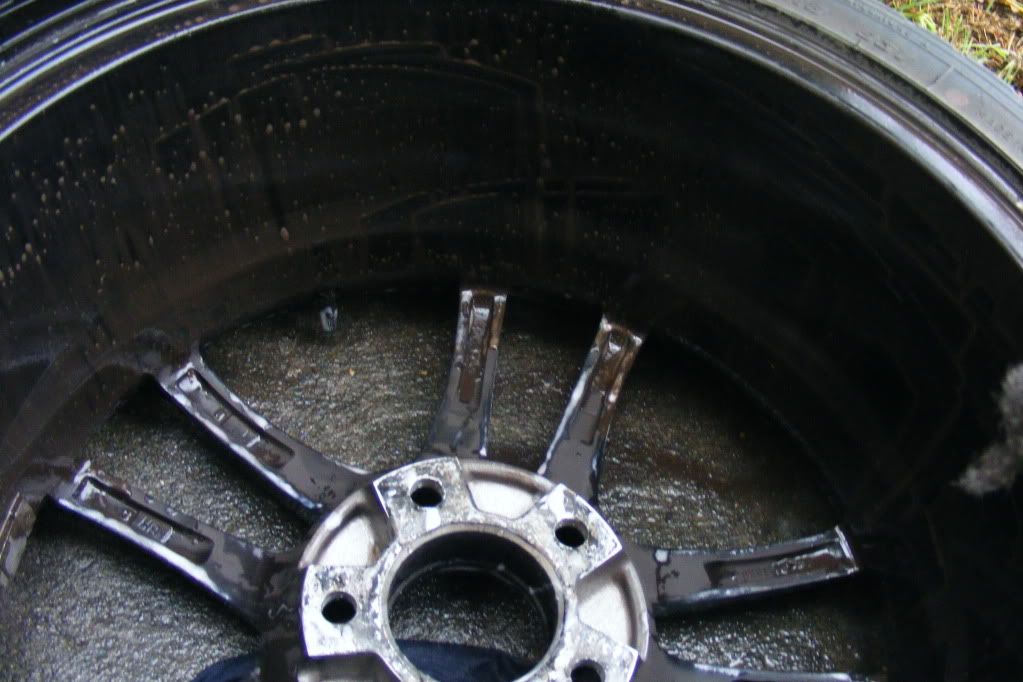 One clean wheel also a good idea to check for uneven wear as well while the wheel is drying.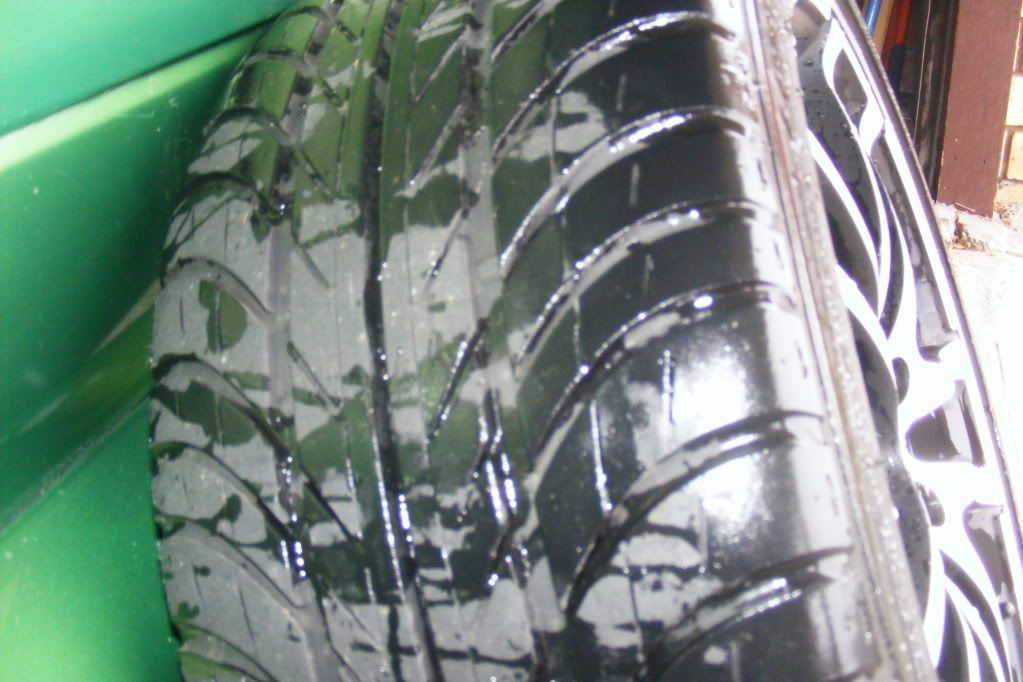 accelerating the drying process.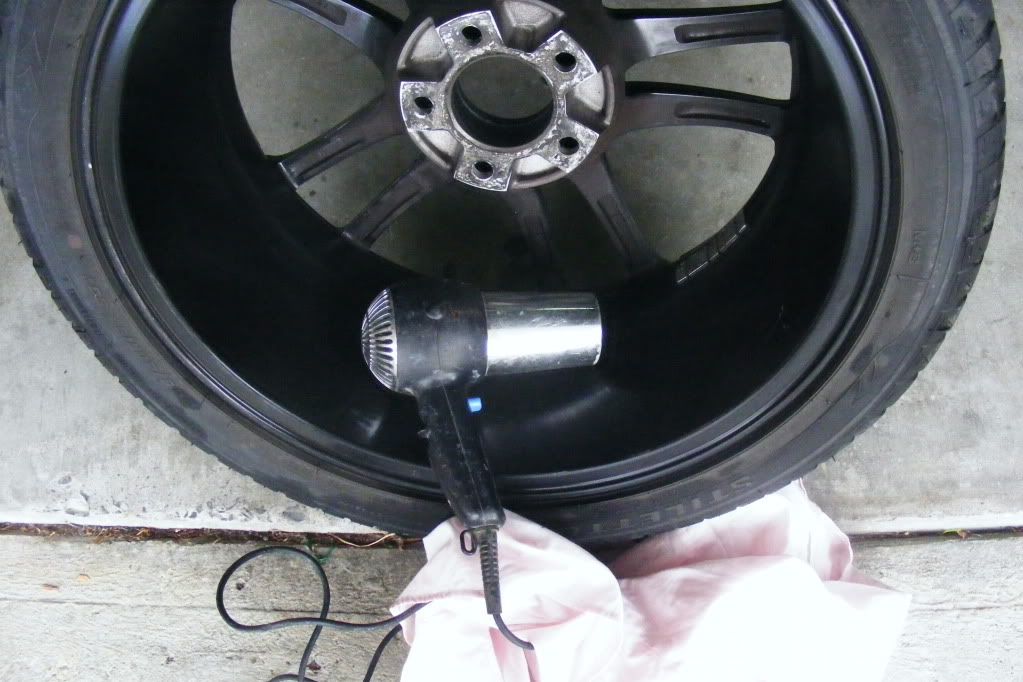 Close up of the wool scoring on the clear coat.
Masking up in short lengths of masking tape. this allows to cover the circumference of the wheel without the tape lifting off the tyre if you were to use a full run of tape.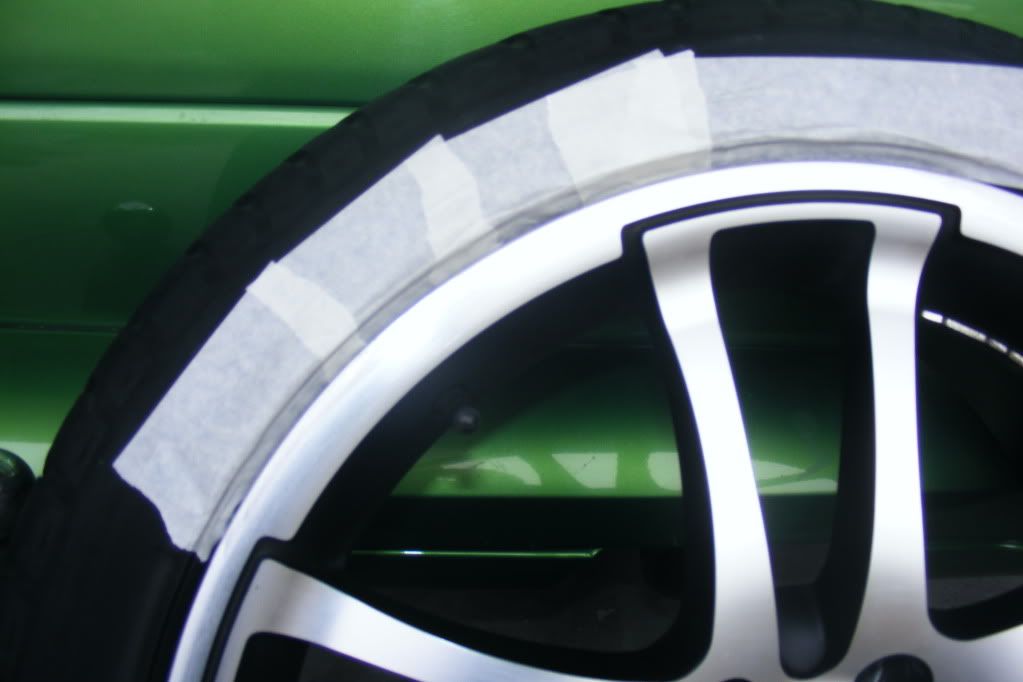 wipe down with general purpose acetone or thinners to get rid of any greasy residue when you're moving the wheel about, plus that's where the microscopic dulling scratches from the steel wool comes in handy. after the first wipe down I did another pass with the acetone to help penetrate and soften the original paint and clear on the wheel. better to start spraying straight after the wipe down.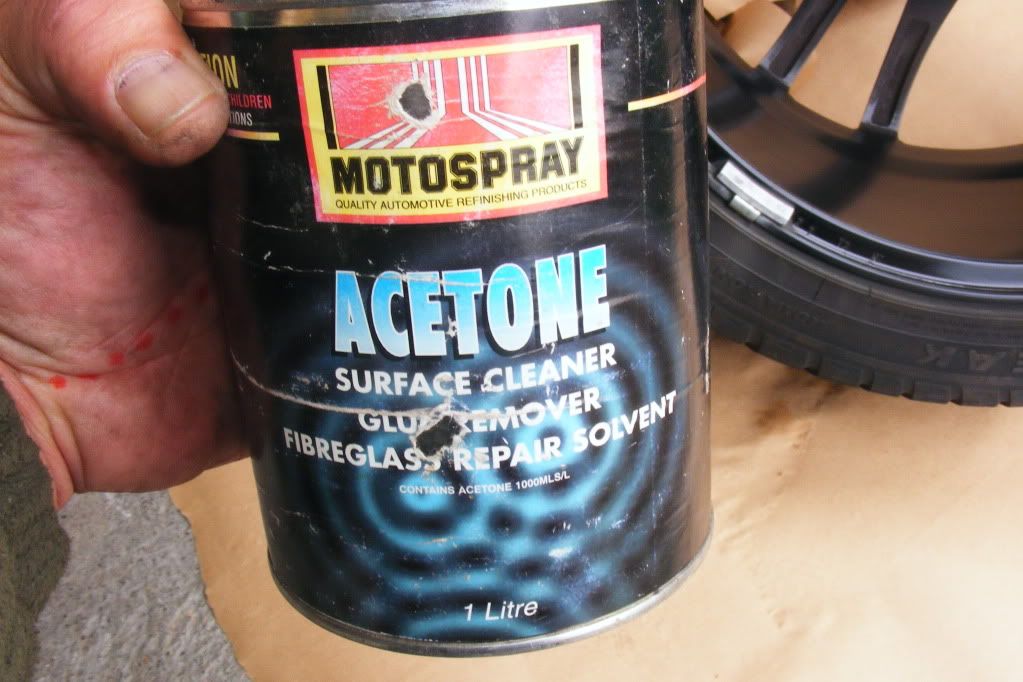 shake the can well and spray in a very light criss-cross action until you get an even coverage. the effect I was after was not a full coverage but more of a fleck effect which allows the aluminium to show through. think of it as a hammer finish.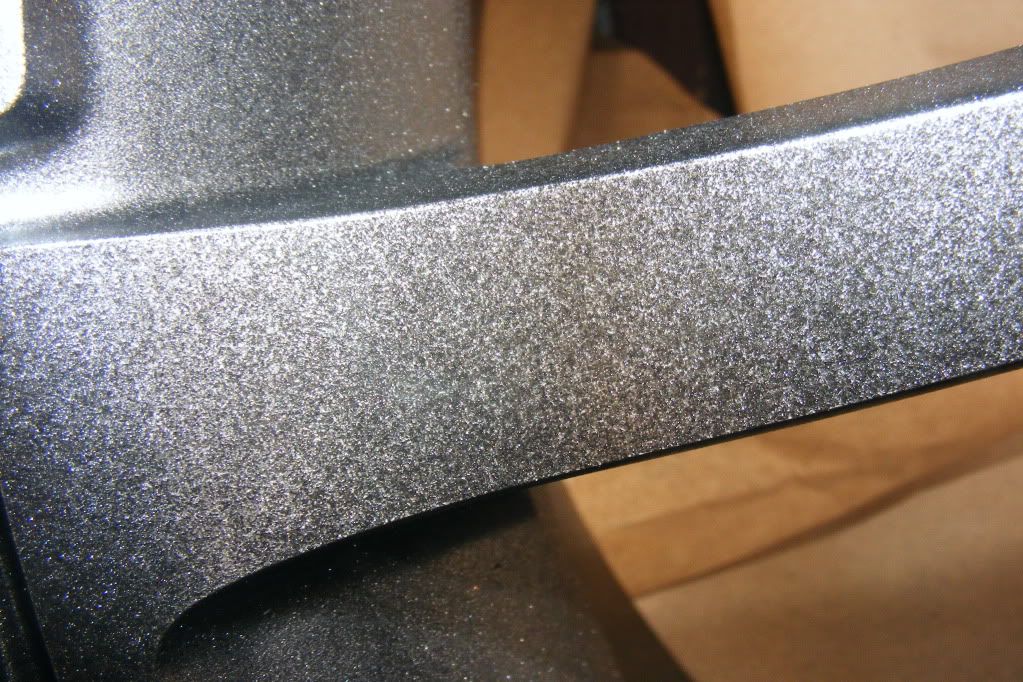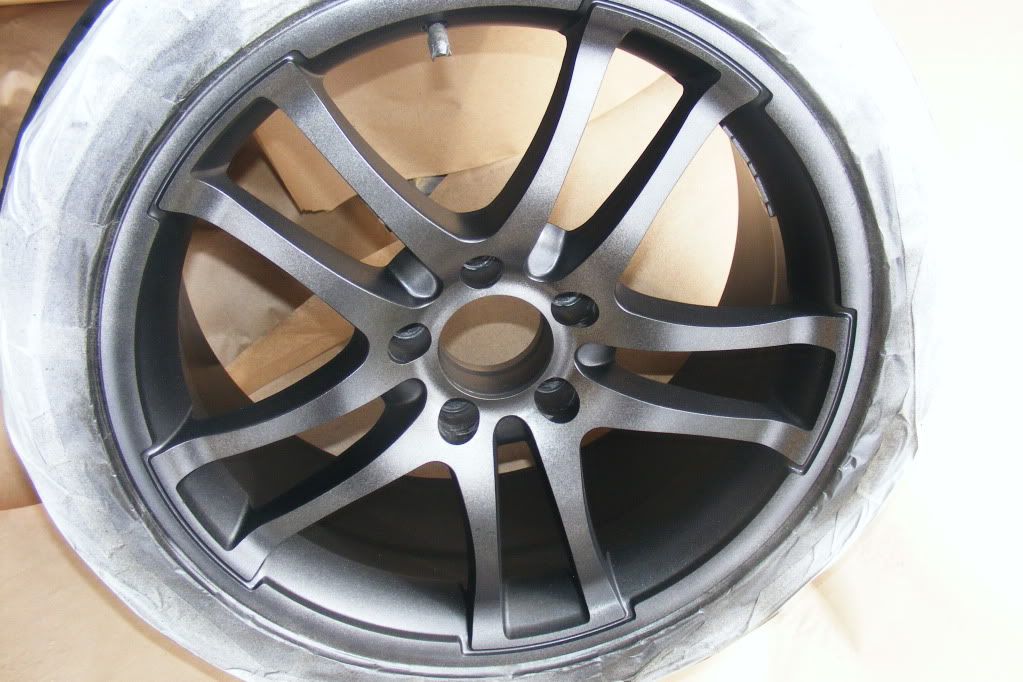 allow to dry for 5 minutes then apply a decent amount of clear coat. allow to dry another 5 minutes then give it a good wet coverage again. keep an eye on dry spots and runs.
this is after the clear coat was dried enough to peel the tape off.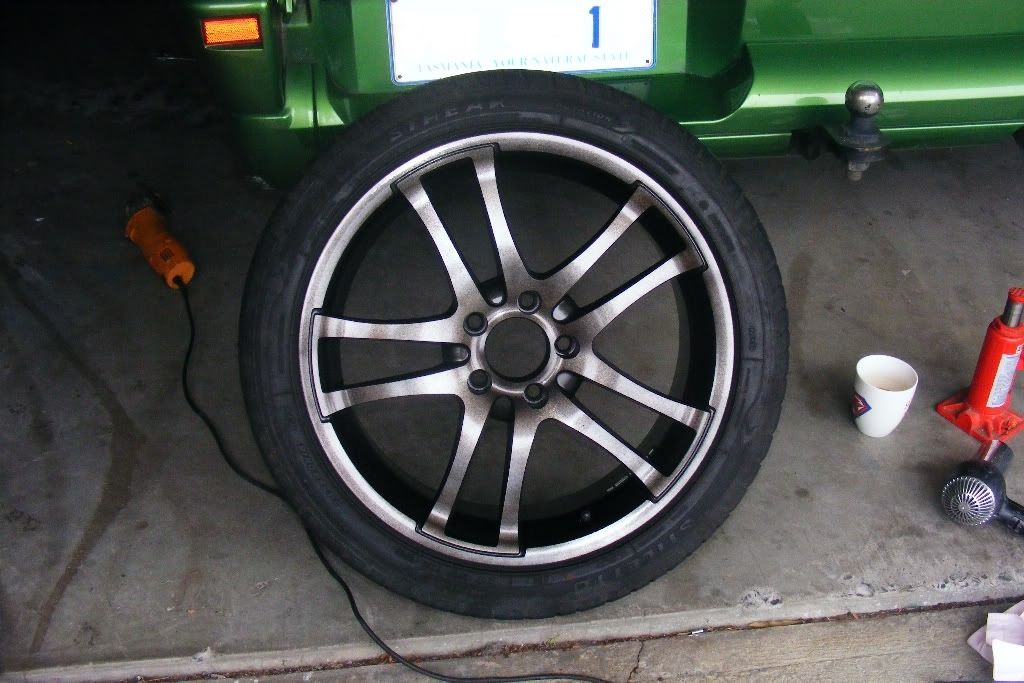 Completo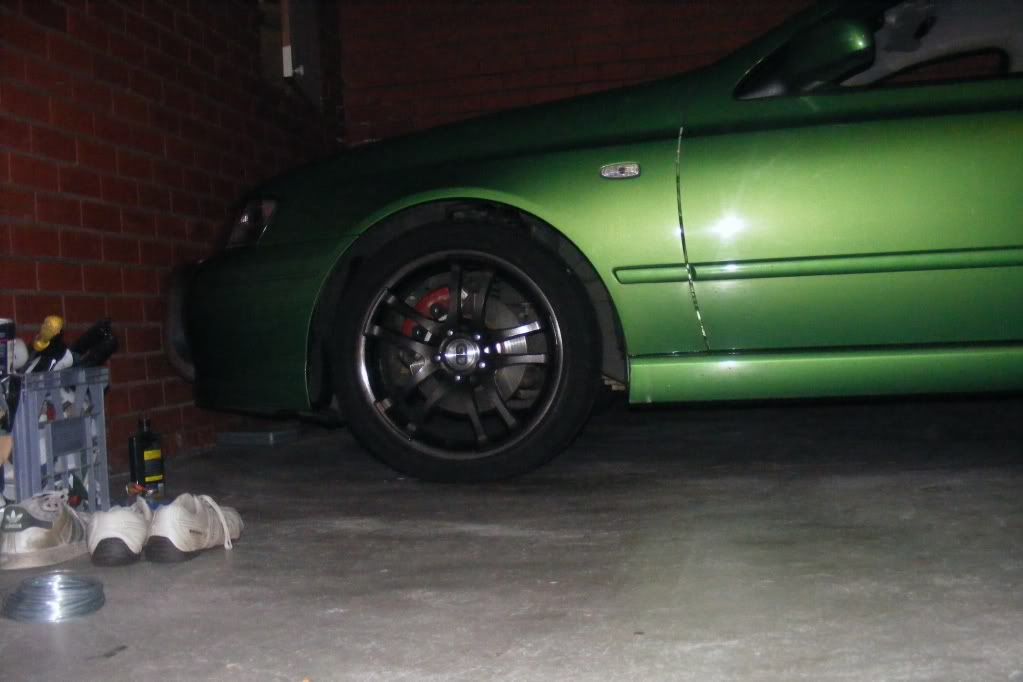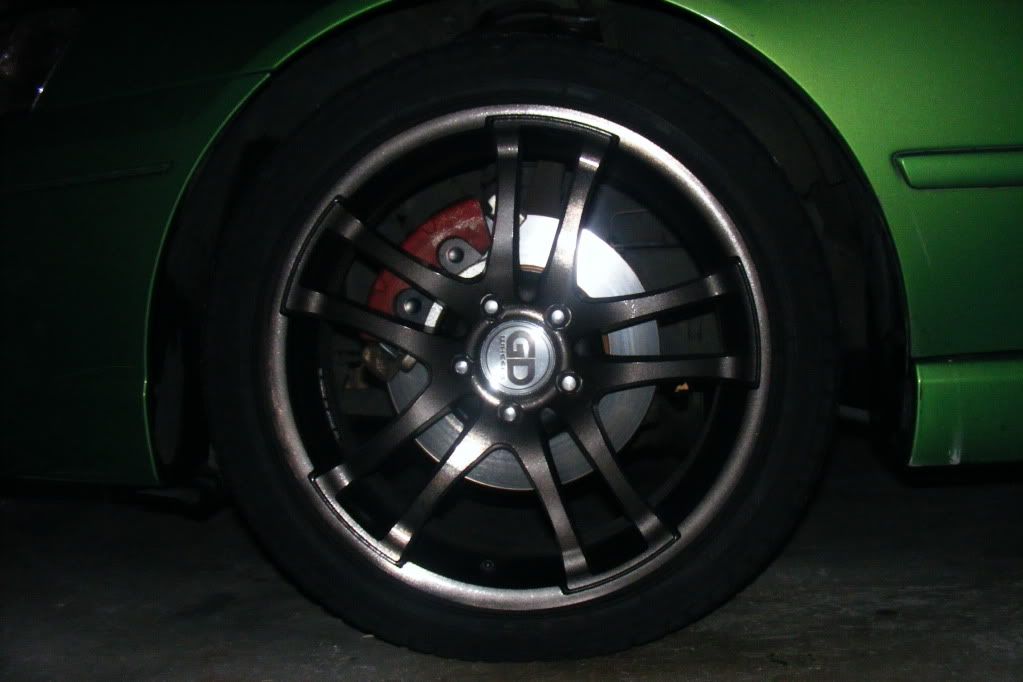 _________________
Mind f**k!!! it works on feeble minded ignorant sheeples... there's plenty of em on this site... some are very intelligent but by god they are so thick!!!

Pakrat wrote:
You can buy them seppertly