i had a go at this last weekend... as with most painting its 95% preperation... the more time and effort you put in to sanding etc. the better the finish will be...
i had what pretty rough patch on the lower lip of intake side which i smoothed with a grinder, some filing and a decent amount of sanding...
i didnt bother stripping the original paint... started with 800 (dry) went to 800 (wet) and finished with 1200 (wet)... it took a good cople of hours and at least 3 cans of Jack Daniels before i was happy with the prep...
i used VHT anodised engine primer and top coat... the finish came up quite well and i probably wont worry about clear coat...
ready for paint...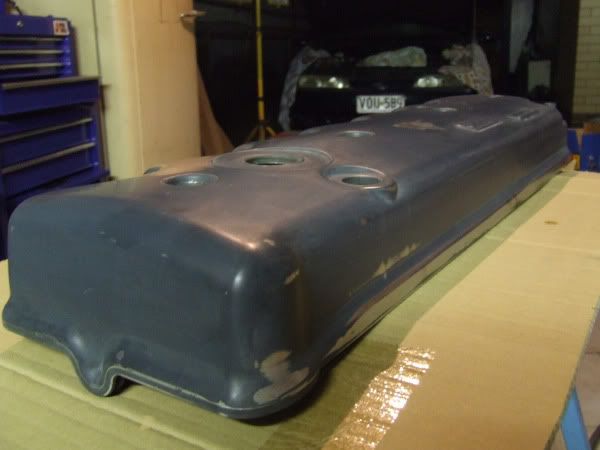 3 coats of primer...
and finally 4 coats of colour...
Hey mate did you sand the rocker cover inbetween the undercoat and the colour coat?
or did ya just paint straight over the undercoat??? cheers mate TOP JOB!!!