Quick update on my car...
What's been done:
- Destickered Front Guards, and rear window sticker to make it cleaner
- Premium Brakes
- Interior's 1/2 re-done, T-Series door trims, including leather are on
- Re-wiried power windows and added rear power windows
- 17" Spare Wheel
- Purchased genuine T-Series Bob-Spoiler
What's going to happen next:
- Going to cruize heaps, as my car's been in pieces for a fair while... Then
- Maybe purchase Tickford head, and slowly gather parts needed for a Head & Cam upgrade. And some other small performance upgrades (leads, plugs, shiftkit, fuel system upgrades, more intake work, tuning)
- More interior upgrades... I need to fix some blemishes on the door trims, and am looking at a couple of sets of leather seats. White dials, and some custom burgandy leather, and hopefully SVO pedals
- Sound system upgrades & alarm system upgrades
- Possibly Bodykit
- Suspension changes. Remove king lows from rear, and put in heavy duty king lows, and possibly superlows in front. Replace rubber bushes.
Stuff for sale:
- AUIII Brakes - $200
- EF Airbox Lid - $30
- Manual Window Winders - $1
- EOI: AUIII Seats & Backseat - $500
Sorry about the pics: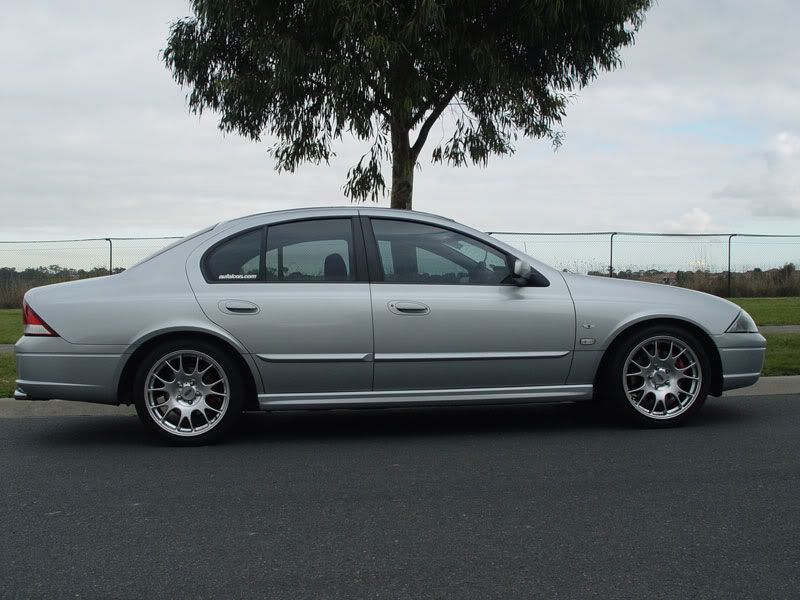 (I have a higher resolution shot of this, because some people have pm'd me about a good side on picture, for photoshops of the chile's. So either use this one, or i can email you a better one)
(Clearly needs to be lowered more
)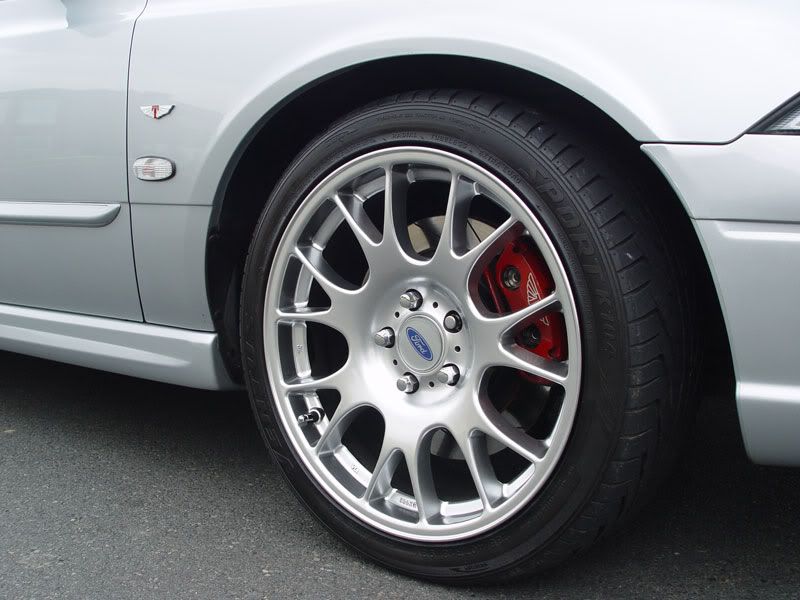 (De-stickered guards)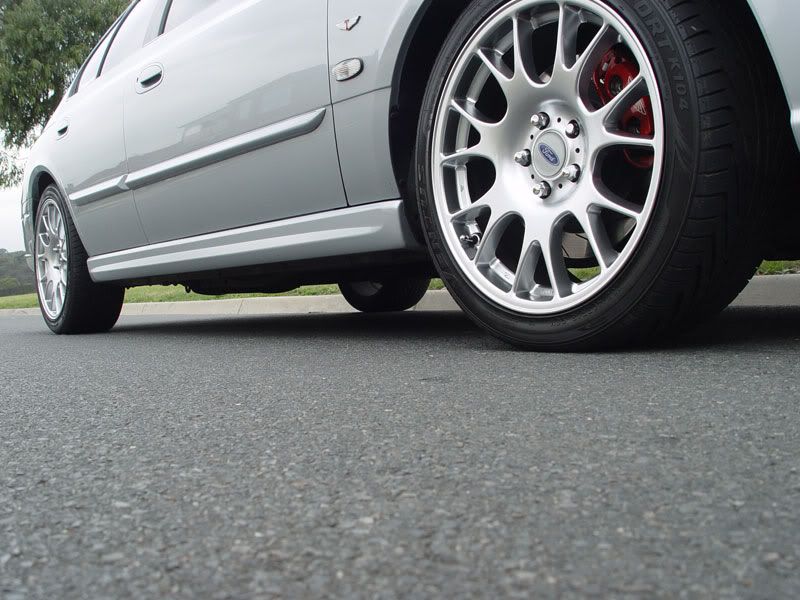 (New brakes)
_________________

Last edited by LG on Thu Jul 21, 2005 4:25 am, edited 6 times in total.