The progress so far! Removed Pin Striping & Mud Flaps, New 17" Avanti Racing Volt Chromies, Lowered Ride Height to SL's, Clear AUII Side Repeaters, LPG Conversion, K&N Panel Filter, AU XR8 Explorer Manifold, Air Box Mod to Increase Air Intake, Rear Woodgrain Air/Courtesy Light Console Panel, Very Comfy Sheepskin Seat Covers, and last but not least, chrome exhaust tip
Next on the list! Cat back 3" dual exhaust, complete the woodgrain interior trim, darker tint, 3.45 LSD, bigger brakes, MAF, TB, Chrome SS Intake Piping etc etc etc.
Before and after pics
From this
To this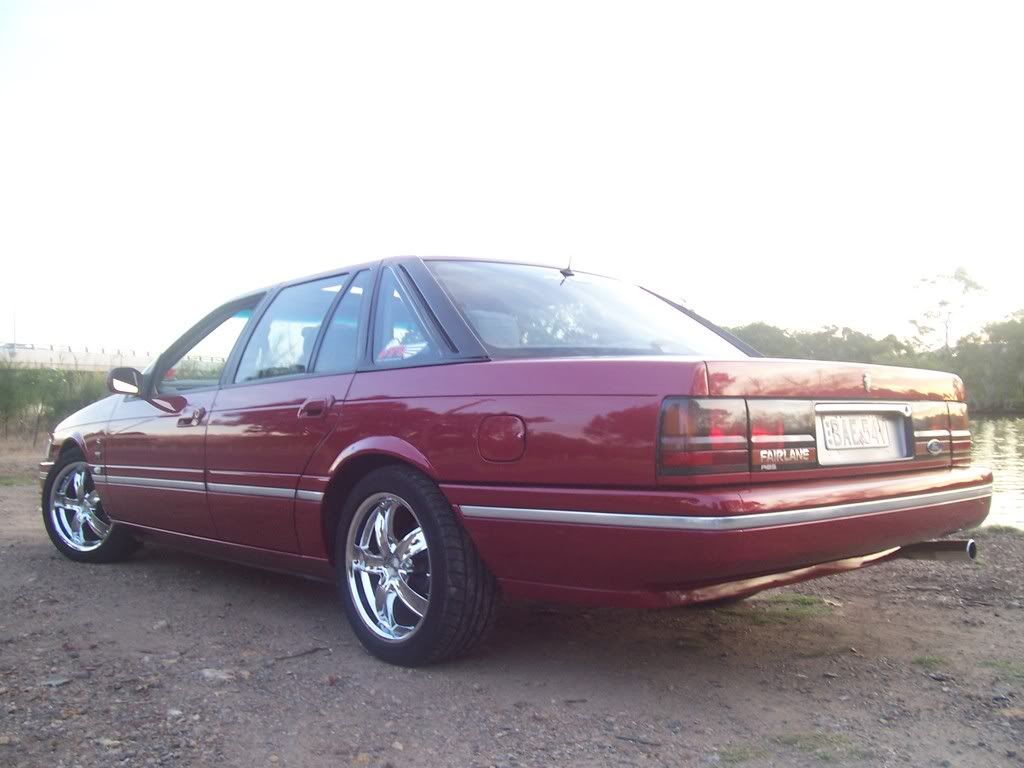 Credit to FordFairmont for Photoshop
Future Look. lol
_________________


E-Series Fairlane/LTD? forums/post746329.html#746329
Mick's Garage forums/viewtopic.php?t=65504
Last edited by NCIILANE on Sun Feb 28, 2010 6:58 pm, edited 2 times in total.