Yes you read correctly. I have finally done some noticable mods to the ED. First up on the list were the wheels. 17" BA XR options (more commonly referred to as the BA 18" options), then came the super low king springs, then after that to top off a fine day in newcastle came the 2.5" cat back exhaust.
Tomorrow the car goes in for the tinting and the exhaust tip. So as you can read i have been busy the last few holidays saving money and what not. The wheels if curious were $1250 fitted and balanced with tyres etc.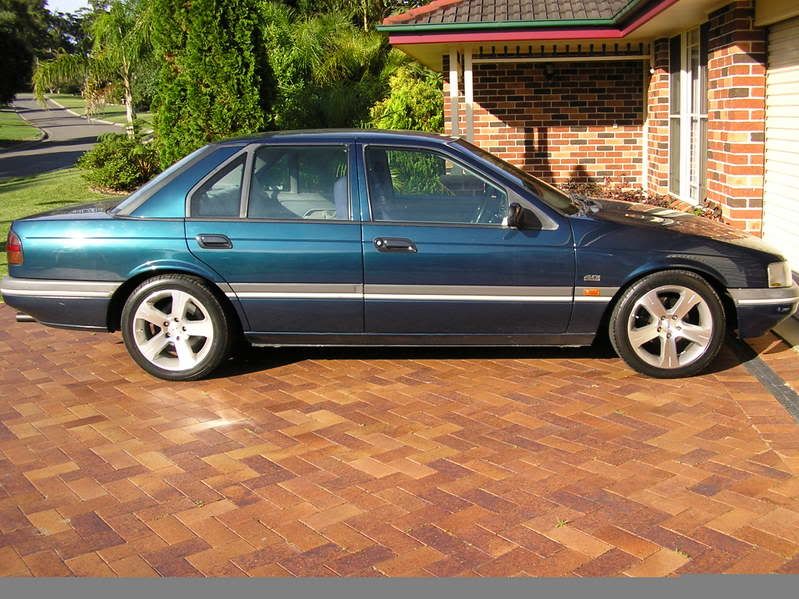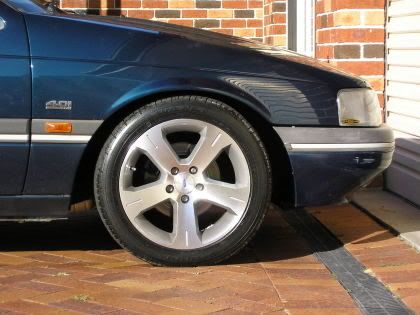 *more pics if requested*
To the newy members (without getting banned) i recommend Bob And Toms Tyrepower in newcastle, which is where i got my stuff done, all under $2500 that is ALL the mods listed above. For more details on them PM me, and i will give you the lowdown on them, as they are cheap and very good to deal with.
_________________
17" Tezza Steelies, King F**king lows, pedders sports ryders, 2.5" cat back exhaust, pacemaker extractors, T5 manual
Low, loud and Slow