Hi all,
My old EA Ghia was looking a bit sad at the rear with rust, huge fading, some cracks and other stuff...
This is what it looked like before.. (best shot I have sorry.)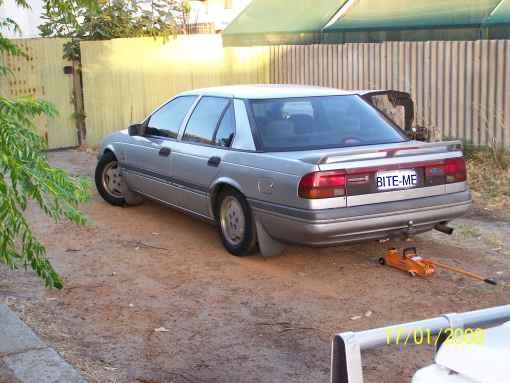 So anyway, I decided to give the rear a makeover.. (actually I just wanted to weld up the rust holes.. the makeover just sort of happened.)
Anyway, first step was getting an ED rear garnish and tossing the EA one.. not as easy as it looks unless you get the whole boot from an ED.. I didn't, so as a result I had to cut several holes in the boot steel under the garnish to get the reverse light housings in.... but once I did that, it was more or less straight forward. (I used snips to cut the steel as my angle grinder brushes needed replacing.. I don't recommend snips, it's hard work.)
Anyway, first I got the ED garnish, then I bought the lights on Ebay for 125.. (you need EB/ED lights because the contour is different to EA lights and it looks silly) Had to buy ED light globe holders from a guy who wrecks fords as the EA ones won't fit.. Then put it all together and colour coded the garnish to match the rest of the car.
End result: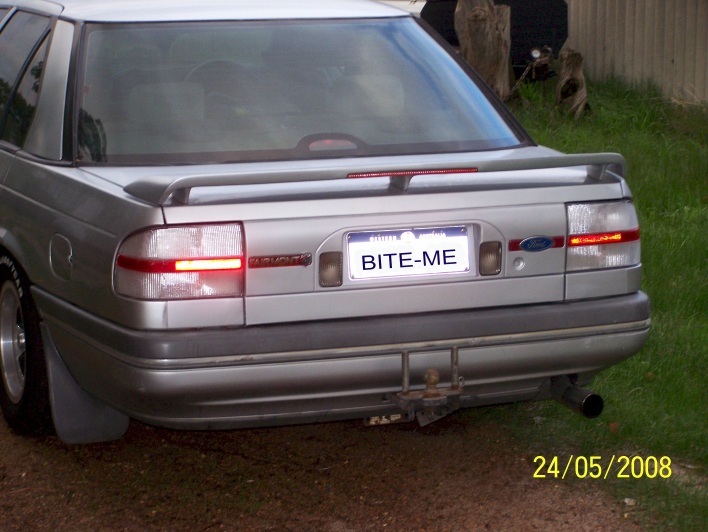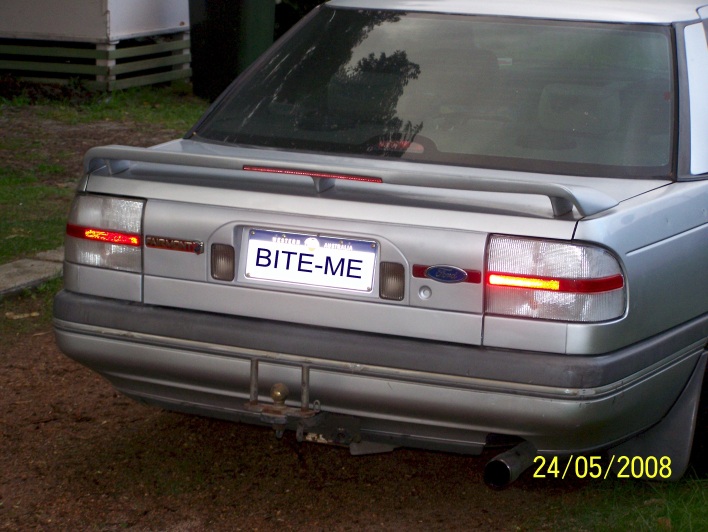 It actually looks better in real life.. and everyone who has seen it so far has said it's a huge improvement...
total cost was about 170 (most of which was the lights)
I always thought the ED had the best backend of any E series ford (never been fond of EF/EL rear) so this what I'd have done had I worked at ford back then...
I also like Troymans tail end.. probably cos its similiar...
rgds
Frank
Last edited by frankieh on Thu May 29, 2008 10:34 am, edited 1 time in total.