I am going to be respraying my 1997 EL GLi wagon but can not decide on the exact colour to use. The car is an ex cab and is currently white and with a full body kit consisting of modified Venom front bar, Toyota bonnet scoop, EB GT flares, EL GT skirts, custom rear bumper and modified ED xr sedan boot spoiler.
These are some crappy pictures of the car partially finished with the version 1.0 rear bar and different wheels but should help to visualise.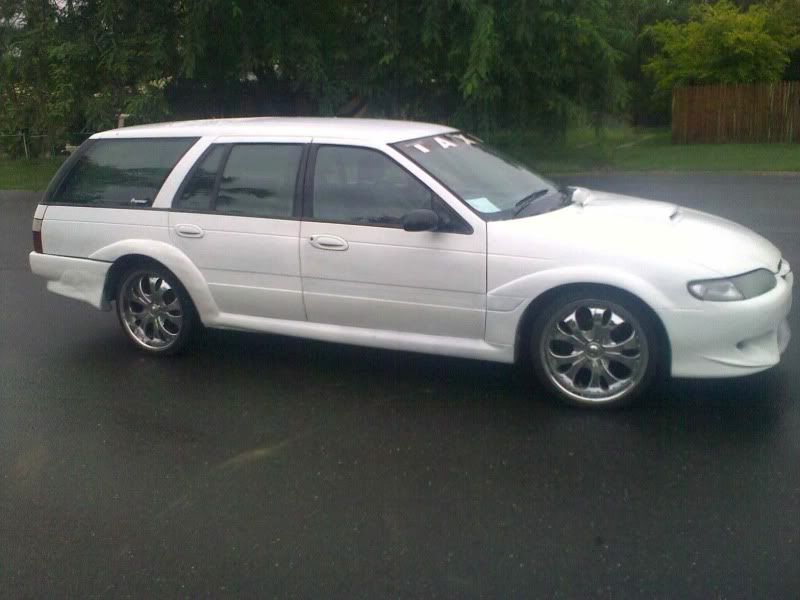 Also Do I stripe the car? Either old school GT stripes or BF FPV stripes?
Last edited by spac on Mon Jun 21, 2010 1:55 pm, edited 1 time in total.