G'day Pat,
I replaced mine (late 95 EF) with a set of Narva globes. I forget the colour value, but they were the bluest legal ones... So they're just a bit whiter than the stock ones.
Mine were H1 and just in case I have my wires crossed, they looked like this (fitting wise)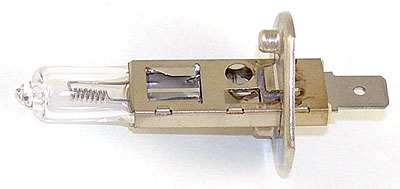 Night visibility is noticeably better... not hugely better but noticeable better none the less. Street signs are much more visible and are visible from further away and general driving is a bit easier too.
I reckon it's worth the swap, it's easy to do, improves visibility and looks good