I'm painting my EL grille and my chrome number paint surround heritage green to suit my car.
The number plate was fine, but the grille turned out rubbish and i have no idea why.
For both of them i sanded the surface, wiped it thoroughly then applied three coats of the primer in the picture.
As soon as the paint hit the grille to spots 'formed' on the surface. I also have put on one coat of the clear coat on both.. assuming i'll have to sand it off when i'm trying it again?
What can i do, and why has it happened? I have painted many plastics before and not come across this problem.
Plate surround which was fine:
Grille, not fine: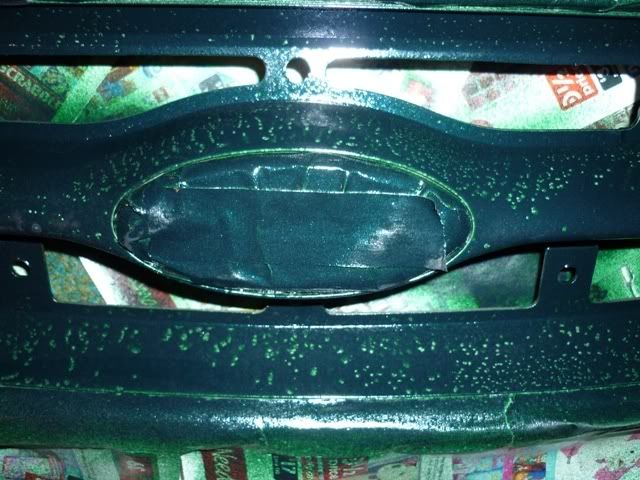 Stuff used:
_________________