Till_Lind wrote:
Okay, in that big a** bunch of wires there is a brown wire. Is that the one, can I cut in just there?
And as you can see inside the lamp there are no brown wires.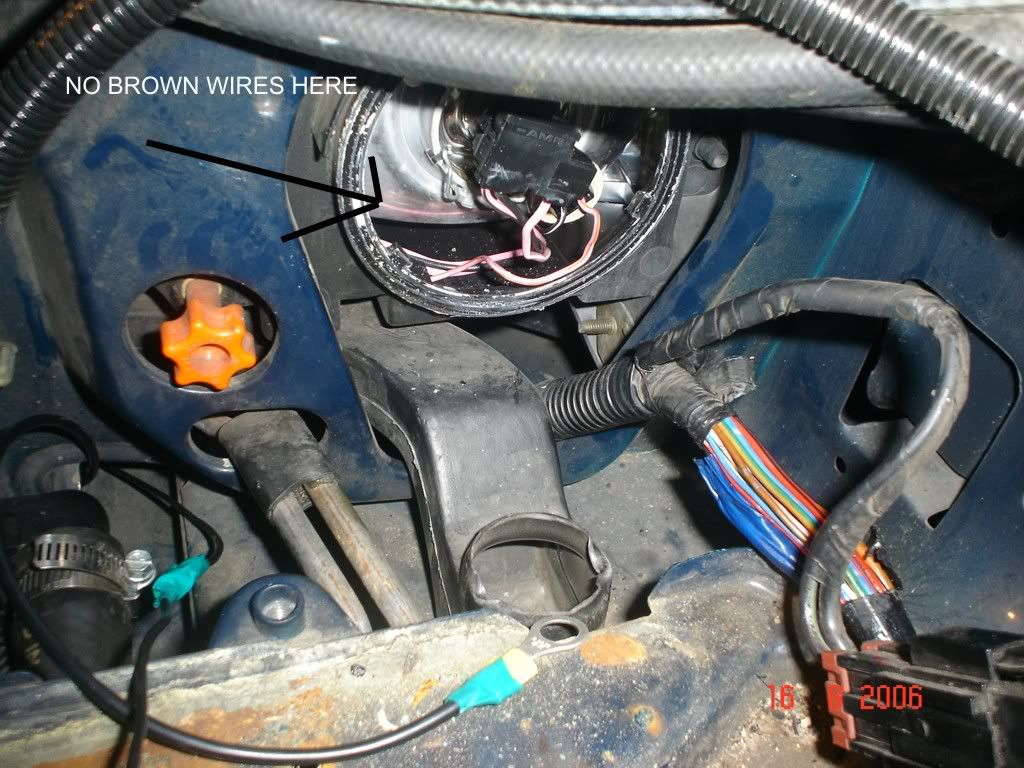 You are right you wont find a brown wire inside the head lamp assembly. Its iin the loom that plugs into the head lamp assembly not the bulbs themselves.
By the look of the photo that brown wire looks like the likely candidate. Only way to be sure is with a test light and a needle. Unless of course you just want to cut it. If you have a test light use a needle to spike into the wire then earth the lead on the test light. Turn on parkers if the test light lights up you on a winner.
If you cut it, then turn on the parkers the park light in that head light wont work, again your onto a winner. If it wrong you'll have to repair it. Thats why I recommend buying a test light at some point.
_________________


She's meanness put to music and the b**ch is born to run!
Like the sign says, "speed's just a question of money. How fast can you go?"